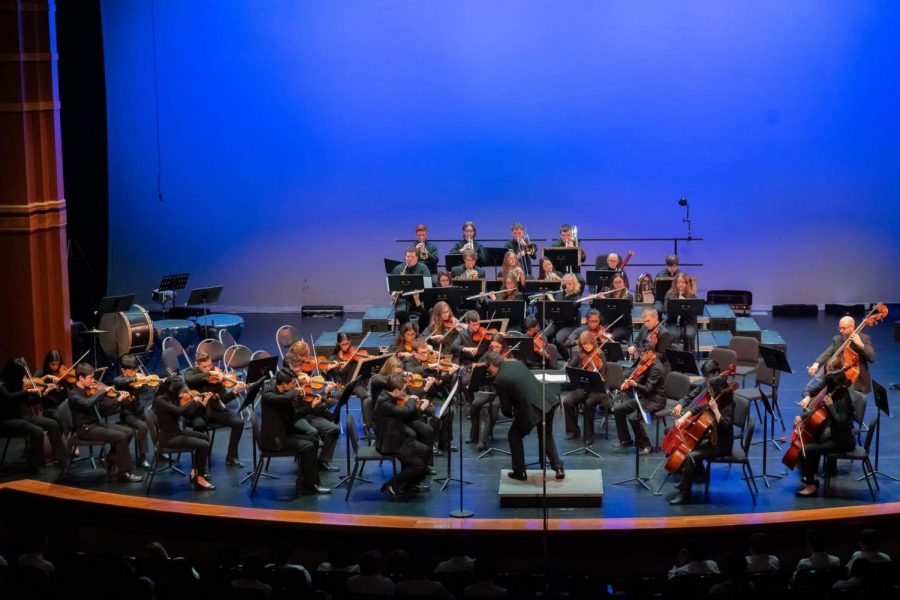 Ken Kaiser
The Michigan Philharmonic Youth Orchestra (MPYO) held its final rehearsal for the 2019-2020 season online via Zoom on May 5 as in-person rehearsals have been suspended due to COVID-19 restrictions.
The MPYO is affiliated with the Michigan Philharmonic, an orchestra based at the Plymouth Arts and Recreation Complex (PARC) in Plymouth, Michigan. The MPYO is part of the Michigan Philharmonic's educational outreach program, which also includes performances for third and fourth-graders in schools around southeast Michigan, according to the Michigan Philharmonic's website.
The youth orchestra program includes five ensembles and has over 90 student members. The group rehearses on Tuesday evenings during the school year and performs four times each year. Some ensembles also have the opportunity to perform side-by-side with the Michigan Philharmonic at certain concerts.
The MPYO had to stop holding rehearsals when Plymouth-Canton Community Schools (P-CCS) closed due to the COVID-19 crisis. "We do whatever P-CCS does," said Nancy Davidson, the MPYO manager. "So if they close, then we have to cancel rehearsal."
Since in-person rehearsals have been canceled for the season, the MPYO held rehearsals on Zoom at the regular rehearsal times every Tuesday from April 14 to May 5.
The MPYO hopes to be able to resume in-person rehearsals at the PARC in the fall. In the event that this is not possible, however, the MPYO is prepared to continue to hold rehearsals using Zoom. "Ultimately, we would try to prepare for some true, in-person ensemble playing," said Davidson.