Plymouth Girls Varsity LAX takes 13-9 victory in rivalry game vs Salem
The Plymouth Girls Varsity Lacrosse (LAX) team rocked Salem with a 13-9 win on May 4 during their Park rivalry game. 
Before the girls took the field, the usual pre-game events took place: the stick check, where the officials check every player's stick to ensure it does not violate regulations, and the National Anthem.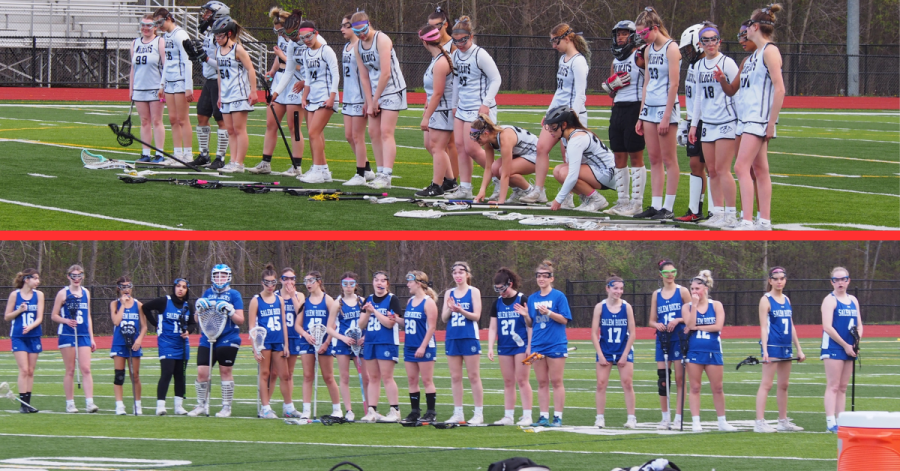 The Wildcats and Rocks took the field when midfielder Maggie Kime, Plymouth senior, and midfielder Mileena Cotter, Salem junior, set up for the opening face-off. Both seniors have committed to their colleges, Kime to Merrimack College for Division 1 hockey and Cotter to Syracuse University for lacrosse, according to their respective Instagram accounts.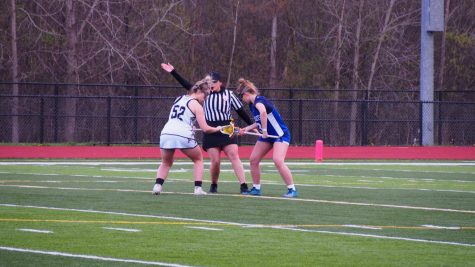 Both teams played with aggression as they held numerous possessions on both sides of the field. The girls demonstrated their athleticism through their strategic positioning, leg work and passionate celebrations and cheering. Every goal scored and every goal saved or blocked was followed by powerful screaming and yelling from the sideline.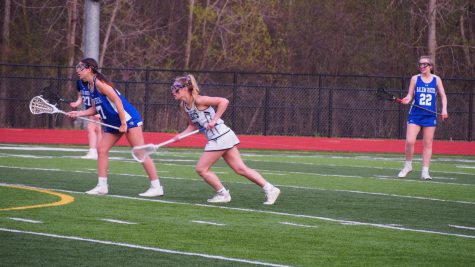 "Lacrosse is a lot of running up and down the field, and after being out [on the field] for a while, running with no water, it can get pretty tiring," said Plymouth junior Val Pierzecki, who was penciled into the lineup as a midfielder. "When I'm on the field, usually I am thinking about who around me is a threat, and how I can be a threat as well. Also, who around me is open, who has the ball and how I can help them to get to the net and score for our team. When I'm not running," Pierzecki continued, "usually I'm thinking about who do I need to be watching and who do I need to keep the ball away from."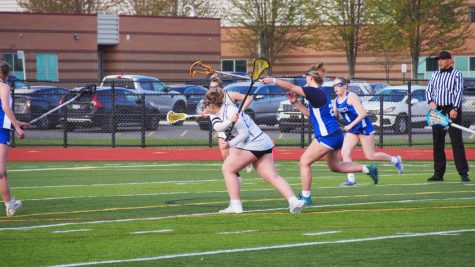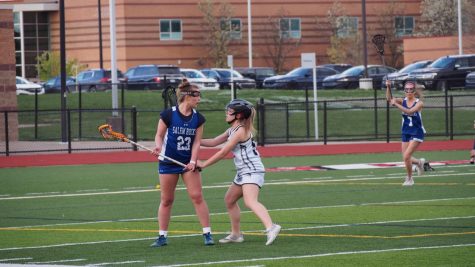 A number of players scored three or more goals, also known as "hat tricks: " Midfielder Danielle Turner, Plymouth senior; attacker Hannah Oberski, Plymouth senior; and Cotter, who scored every Salem goal, setting herself up as the biggest threat to the Wildcats. 
Both sides demonstrated their ability to keep attackers from getting closer to the net to score as defenders frequently held their sticks against opposing ball handlers to push opponents out of position.
Within the final thirty seconds of the game, both teams fought for possession of the ball in an effort to score a final goal, but the clock ran out before either team could gain definite possession. As the timer hit zero, an air horn rang signaling the end of the game as the Wildcats ran to their side of the field to celebrate the win.
Leave a Comment
About the Contributor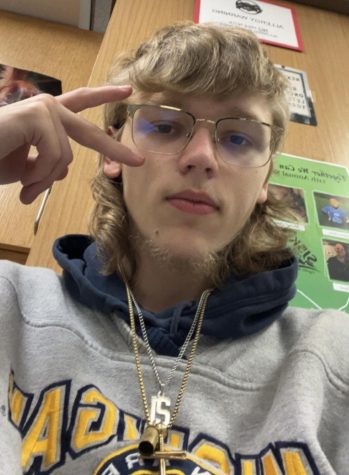 Teddy Morin, Co-Managing Editor
Teddy Morin is a Canton junior who unexpectedly took a passion for writing after discovering his love for writing country song lyrics and fictional stories....