Gary, P-CEP's unofficial pet piranha, is no longer swimming his days away
Gary, P-CEP's unofficial pet piranha, is no longer swimming his days away.
Beloved piranha, Gary, passed away on June 8, 2023. P-CEP's unofficial school pet resided in the Canton Media Center for 27 years and was taken care of by P-CEP staff. 
Despite various life-threatening situations such as power outages that turned off the air filtration unit in the fish tank, the ich, a parasitic infection also known as white spot disease, building renovations that impacted the room his tank was kept, and the pandemic which caused him to have long spans of time alone, Gary lived until the age of 30. 
According to The Smithsonian's National Zoo & Conservation Biology Institute, Red-bellied piranhas are expected to live over 10 years. 
Gary's age rivaled the alleged "world's oldest piranha" Dadas, who was reported to be at the age of 33 by The Daily Star as of August 27, 2020.  
Gary regularly swam around his tank and was fed shrimp cubes every Monday, Wednesday and Friday. He was never short of human interaction. Many students would visit Gary almost daily.
John Heilman, media specialist at Canton High School and Gary's primary caretaker, first brought Gary when he started working for the district in 1996. In the years since, much love has been shown to Gary by P-CEP students, staff and visitors. One group of students called themselves the Piranha Club and spent after school watching Gary and took turns feeding him live goldfish.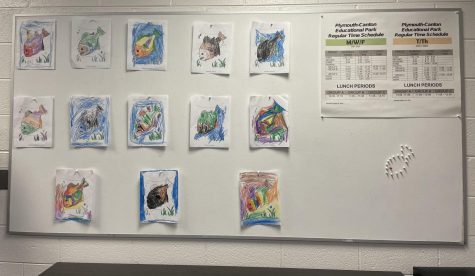 In addition to P-CEP students, the children who attend Kiddie Kampus also adored Gary. On their annual visit around Canton's campus, Kiddie Kampus students toured the media center. Students received piranha coloring pages which they colored and returned. These pages are on display in the meeting room coined The Piranha Room.
Visitors to the school often found the name of the room where Gary's tank was kept puzzling.
"Everyone knows he's here and of course, we named the room, 'The Piranha Room,' said Heilman. So it's always funny when someone doesn't know the library or nickname, they come in and they hesitantly ask for the Piranha Room. Then they find out it's very literal because the piranha is right here." 
Heilman recalled that during the pandemic, occupancy in the school.
building was restricted to one staff member at a time for a 15-minute period complicating Gary's care. Heilman had never taken Gary home as Gary's permanent residence was the Canton High School building. Christopher Rugh, assistant principal at Canton High School, became the primary caretaker for Gary during that time.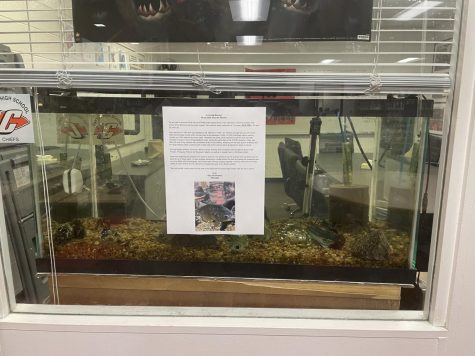 Other staff members have also contributed to Gary's care. Over the years as Gary eventually outgrew his old tank, Margaret Styes, Career Center coordinator, and Ricky Styes, Salem social studies teacher, purchased a larger tank for Gary, which he was still swimming around shortly before his passing. 
According to Gary's obituary posted on his tank, "Gary loved watching the students who came to see him. The attention that he received from students kept him going for all of these years."
You can read more from Gary's Obituary.
Leave a Comment
About the Contributors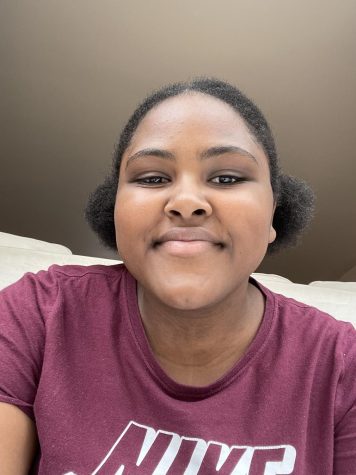 Sara Dallalah, Social Media Editor
Sara Dallalah is a Canton junior who recently joined The Perspective in the fall of 2022. She was introduced to The Perspective by her friend and fellow...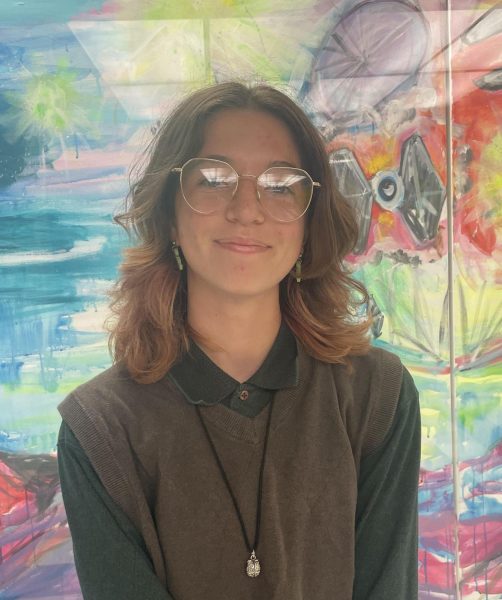 Savana Gabor, Environmental Correspondent
Savana Gabor is a Canton senior who recently joined The Perspective as a Journalist. She enjoys reading, writing, painting, hiking and taking care of her...