Jasmine Pearson, Staff Writer
March 27, 2019 • No Comments
On Mar. 10th, the Ethiopian Airlines Flight 302 malfunctioned only moments after take-off from Addis Ababa resulting in the simultaneous deaths of all 157 passengers. Nevertheless the current tragedy, eight months prior a...
Cameron Lindsay and Jordyn Audi
March 20, 2019 • No Comments
Snowcoming, also known as  "the fourth homecoming," took place on Feb. 8 in Canton High School's cafeteria. Students from all four academic years could attend. Snowcoming is considered the "last hoorah" to many...
Cameron Lindsay, Editor-in-Chief
March 20, 2019
The "Unbreakable" series is coming out with a new movie called "Glass" to which got me thinking about the movies as a whole. The movies are premised someone who has...
Owen Miller, Staff Writer
March 20, 2019
You might be surprised to learn all of the benefits of chewing gum. Gum-chewing has been shown to increase blood flow to the brain by twenty-five to forty percent, allowing...
It's More Than Just a Parking Spot
March 20, 2019
March 20, 2019
Disney Movies: Original vs. Live Action
March 20, 2019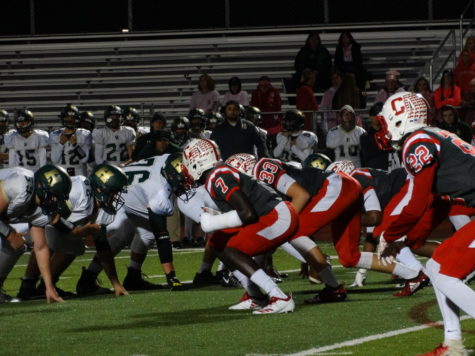 Brendan Wang wins fourth annual Mr. Park pageant
May 4, 2018
National Walkout in Honor of Columbine Shooting Draws Support from Hundreds of Students
May 2, 2018
Over 4,000 People Attend March For Our Lives Protest in Ann Arbor
April 24, 2018
Photo Gallery
February 28, 2019
February 28, 2019
February 27, 2019