Thanks, Lions. Student shovels teacher's driveway when team fails to make playoffs
Hang on for a minute...we're trying to find some more stories you might like.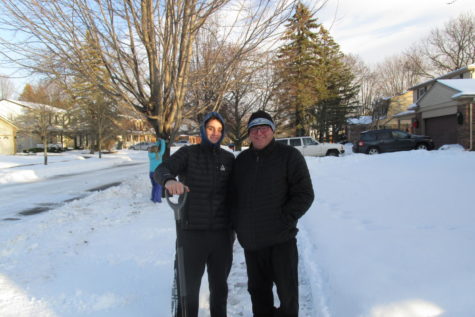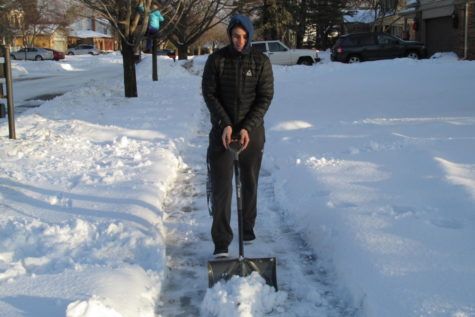 Photos by Tony Schembri
At the beginning of the school year, Plymouth social studies teacher Timothy Nadon and Canton senior Thomas Van made a bet on the Detroit Lions. If the Lions were to make it to the playoffs, Nadon had to shave his head; if they did not make it, Thomas would have to shovel Nadon's driveway.
The Lions went 9-7, and even though they were in 2nd place in the NFC, they did not make the playoffs. Therefore, Thomas had to shovel Nadon's driveway on Jan. 8. Being the good sport that Nadon is, he helped Thomas by getting some snow out of the way using a snowblower.  One thing Thomas learned from this was, "Never bet on the Lions."
The Lions not making playoffs came with some changes to the team. Head coach, Jim Caldwell, was fired. Many people liked him because of the success he brought to the Lions. Now the Lions are looking for a replacement. There is talk that the defensive coordinator of the New England Patriots, Matt Patricia, may fill the position.