Second-Annual Plymouth Congress Benefit Concert
On Feb. 13, 2019, many talented singers and musicians from the Park came together and performed in the Plymouth High Congress Second Annual Coffeehouse Concert. This was a charity event held from 6:00 p.m. to 9:00 p.m. in the Canton Cafeteria. All proceeds went to the National Alliance on Mental Illness (NAMI).
The performers seemed to enjoy the experience. Canton senior, Saanya Advani, who sang at the event, said, "My experience was really great. P-CEP has so many talented students and it was really nice to see their talents get recognized," she explained.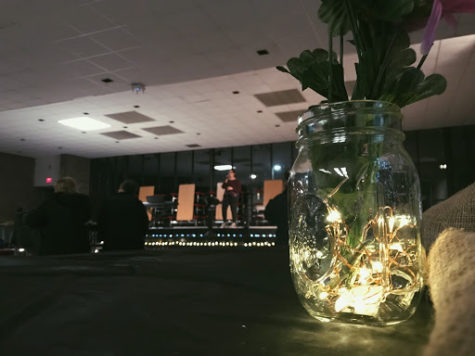 "I'm not a performer, and I actually am terrified of performing in front of people! I've been singing since sixth grade when I joined choir, and I decided to step out of my comfort zone just a little because I wanted to support the cause."
Izzy Tiplady, Plymouth junior and Congress treasurer, put on the event. She said, "We chose to donate to NAMI because mental health is an issue that affects everyone, especially teenagers, and we wanted to support something that would actually help people at P-CEP."
Raamiz Qureshi, Plymouth senior and MC of the event, added, "It's always been a smaller event but we're always able to raise a lot of money for NAMI. We raised more than last year and the event seems to be continuing to grow. I'm really proud of what we've been able to accomplish."
Overall, the event raised approximately $500 for NAMI, and the event is planned to continue in the coming years.
About the Contributor
Cora Wallen, Editor in Chief
Cora Wallen is a senior and first year journalist who is eager to work for The Perspective. She enjoys writing of course, but outside of that, she loves...