Snowcoming
Snowcoming, also known as  "the fourth homecoming," took place on Feb. 8 in Canton High School's cafeteria. Students from all four academic years could attend. Snowcoming is considered the "last hoorah" to many seniors who attend since the individual schools'  homecomings are back-to-back in the fall when the school year starts.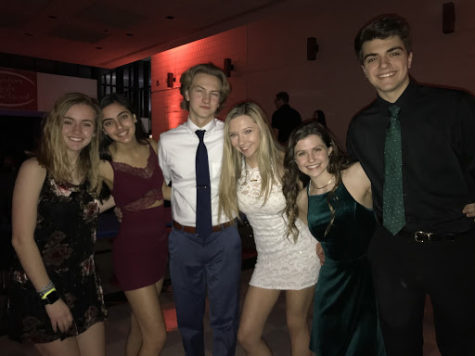 Snowcoming has been a P-CEP tradition for years longer than staff can remember. The dance has traditionally been a Sadie Hawkins dance, where girls ask the boys to the dance. If there is proof of a Snowcoming proposal, attendees can get a $5 discount on their tickets. This year's dance, like previous years, upheld that same tradition.
About the Writers
Cameron Lindsay, Editor in Chief
Cameron Lindsay is 18 years old. She is a Sagittarius which is extremely fitting to her personality due to the characteristics carried along with that...
Jordyn Audi, Social Media Editor
Jordyn Audi is a senior at Plymouth High School, and she finally became a Michigander at the age of thirteen after moving from Virginia. She enjoys drawing,...