Emerging Artists Take On Fame
24 year old Alec Benjamin is the talent behind the Hot 100 Billboard Hit you may have heard: "Let Me Down Slowly" featuring Alessia Cara. The Phoenix-born Los-Angeles-based songwriter came across huge success at the age of 18 when he landed a major label deal. Unfortunately, the day after Benjamin turned in his first album, his label was dropped. Although he was back to square one, it didn't stop the determined and resilient artist. Benjamin started out again by carrying out his own plan to tour in Europe by singing in parking lots to fans outside concerts of Shawn Mendes and Troye Sivan. By performing, Benjamin was able to bring more awareness and attention to his music.
Following the tour in Europe, a co-write on Jon Bellion's "New York Soul (Part II)" led to an opportunity as the opener during Bellion's tour.  During this tour, Benjamin continued his parking lot performances and uploaded an abundance of his music to his YouTube channel, racking up 150 thousand subscribers in just six months. Benjamin has also toured with popular artists, including Hoodie Allen and Karizma. He has had remarkable success with hits like his 2017 track "I Built a Friend" which reached almost 4 million streams on Spotify in less than a year.
Drawing inspiration from artists such as Eminem and Paul Simon, Benjamin, who describes himself as a "narrator," has the natural ability to convey emotion through his music.
The self-made star has clearly come a long way, as he is scheduled to perform at the Mo Pop Festival this summer and is wrapping up his very own tour, Outrunning Karma, with opener Alexander 23.
Speaking of Alexander 23, this young artist and his music is also emerging to the music industry. Alexander has officially released two songs: "Dirty AF's" and "When I Die." Despite this successful turn in his career, it wasn't easy for Alexander to get to where he is today.
His biggest hurdles towards success include self doubt and trusting his ability to chase after his dreams. Once he started trusting himself, everything started to fall into its place.
Alexander has been playing music since he was eight years old, as his dad composed music and Alexander looks up to him. When Alexander got older, he began to realize that writing songs is his way of coping and dealing with the world which helps him realize he wants to write songs for a living. Alexander uses artists in many different mediums besides just music as an inspiration, and he looks up to anyone who is willing to put themselves out there through their art.
Alexander's supporters have always been his parents, they have encouraged him since day one to follow his dreams and they come to as many of his shows as possible.
Speaking of support, his message to artists entering the music industry is the following:  "My wish for is that they follow their dreams and aren't influenced by naysayers or other outside influences!"
Like Alec Benjamin, Alexander 23 is becoming more and more noticed and he is extremely grateful for the opportunity as Benjamin's opener.
Regarding the opportunity as opener, Alexander said, "The Alec opportunity was such a blessing and amazing experience. We were fortunate to share some mutual friends and team members who connected us. Fortunately, he was a fan and took a chance on me. I'm forever grateful."
In addition, connecting to touring, Alexander said, "My favorite part of touring is getting the chance to meet so many amazing people. I love being on stage and I love seeing the country, but making those connections can't be beat!"
Using these emerging artists as an example, your dreams can become reality if you never give up.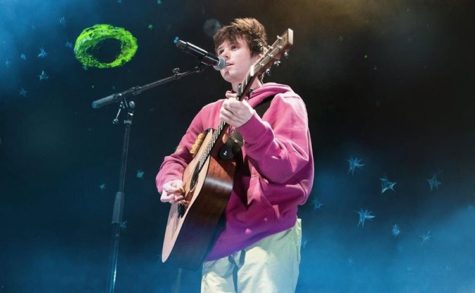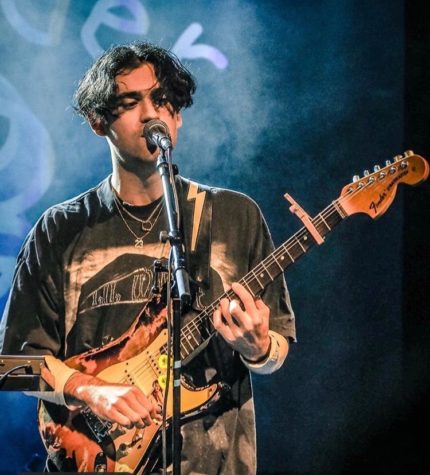 Leave a Comment
About the Contributor
Emma Bali, News Department Editor
Emma Bali is a sophomore at Plymouth High School, and News Editor of the Perspective. She enjoys reading, spending time with family and friends, boating,...