How students can help the environment from home: sustainable eating benefits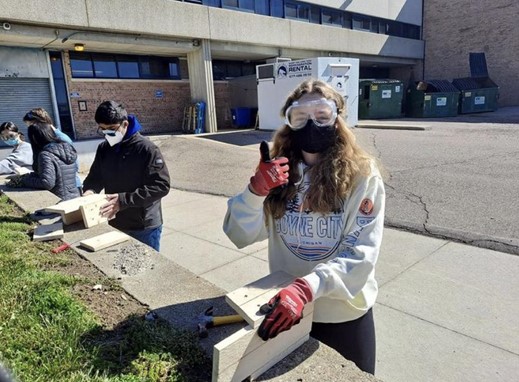 Joanne Molinaro, also known as the Korean Vegan on social media, decided her eating habits needed a change in 2016. In her cookbook, The Korean Vegan Cookbook, Molinaro writes, "After thirty-seven years of eating meat, dairy, and eggs, I made the decision to exclude animal products from my diet." 
Molinaro explains that many of the foods she ate as a child included animal products. "Though I'd never eaten a very meat-heavy diet, I still associated those foods with who I was, and I was terrified that going vegan meant losing my 'Korean-ness.'" 
The search for renewable resources has made its way into every kitchen in the world. Surprisingly, eating habits are one of the most prominent factors in changing climates.
As climate change becomes increasingly apparent, discussions of sustainability are starting to happen on a global scale. According to the Merriam-Webster dictionary, sustainability can be defined as involving methods that do not completely use up or destroy natural resources. Therefore, eating sustainably means eating foods that originate from renewable sources. 
According to the EAT-Lancet Commission, an international body of leading scientists, the ideal diet is "a plant-forward diet where whole grains, fruits, vegetables, nuts, and legumes comprise a greater proportion of foods consumed. Meat and dairy constitute important parts of the diet but in significantly smaller proportions than whole grains, fruits, vegetables, nuts, and legumes." The EAT website provides an image that displays the optimal meal in a plate format, where vegetables occupy half of the dish.
The act of eating, though, typically is not a method of sustainability that has wide consideration by the public.
Meat eating is a leading cause of pollution in the United States, which in turn is the leading factor of climate change. According to People for the Ethical Treatment of Animals (PETA), "Producing just one hamburger uses enough fossil fuel to drive a small car 20 miles. Of all raw materials and fossil fuels used in the United States, more than one-third are devoted to raising animals for food." Although fossil fuel usage as a whole receives endless attention from the public, the effects of meat-eating go somewhat unnoticed. 
Derek Kendall, AP Environmental Science teacher of 13 years at P-CEP, said that food and diets are often overlooked as a contributor to the changing climate.
"We don't think about these things [the negative effects of meat-eating] when we're eating meals that contain meat, but they have a huge environmental impact," said Kendall.
Kendall mentioned a few ways that students can help the environment from their own homes.
"Eat lower on the food chain," Kendall recommended. He stressed the extensive amount of resources needed to uphold the meat industry and the pollution that is released into the environment as a result. 
Kendall also suggested that students be considerate when buying a car—looking for the best gas mileage, or cars that don't use any gas at all—but admitted that electric cars have issues of their own.
Bethany Allen-Elsner, physics and biology teacher at Canton High School, said that humans play a large role in the effects of changing climates on society.
"I think humans tend to be kind of self-centered and isolated," Allen-Elsner said, adding that people typically only consider their immediate surroundings. "And when you start to look beyond that, it really is eye opening, but it's also hard to consider, those perspectives of 'Do I really need to change my life because it might impact something in Africa or something?'" 
Another way students can help the environment from home is by becoming more educated and involved. Jaspreet Kaur, leader of the Eco Club at P-CEP, stated that the club works to show students how their actions alter the environment. The club focuses on the personal experiences of students to teach them how to create better relationships with the natural world in an effort to encourage students to become "the better problem solvers that the future needs."
Kaur explained how the club plans to inform students about climate change.
"It's not enough to explain what global warming is, we have to look at where it comes from and how we can stop it," said Kaur.
Cali Boismier, a board member of the Eco Club at P-CEP, described how her mindset surrounding sustainability has changed since joining the club.
"For me, sustainability is an overarching principle that I try to live by," Boismier said, "Before [making] small actions or decisions, I ask myself if it will be beneficial to sustainability or the environment. The more sustainable and renewable, the better." 
Finding ways to better our environmental footprint—whether that be eating more plant-based foods or purchasing electric cars—is such an important part of slowing climate change.
"Climate change—it's not a hypothetical conversation," Kendall said, "We live it every day."
Leave a Comment
About the Contributor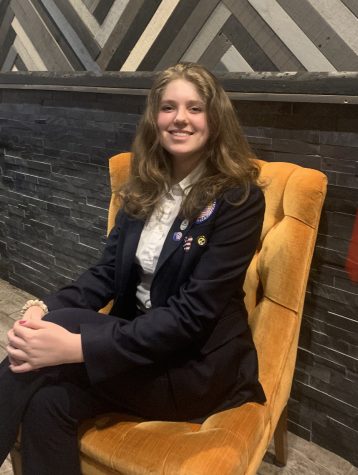 Grace Ridpath, International Correspondent
Grace Ridpath is a junior at Salem High School who enjoys math and English. During the 2022-2023 school year, she is going to be a foreign exchange student...