Russia disrupts Iran nuclear talks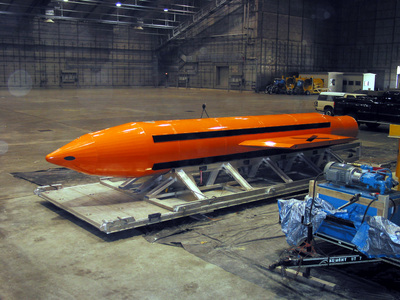 The Iran nuclear negotiations were disrupted on Friday, March 11, after Russian negotiators tried to convince the West to lessen the sanctions imposed on Russia due to the invasion of Ukraine in exchange for cooperation and participation in the negotiations. 
The original Iran nuclear deal was ineffective in that it was only meant to be temporary and wasn't restrictive enough, yet now a new deal is being delayed by Russia's demands for a reduction in sanctions in order for its cooperation in these negotiations, but that might not be entirely bad.
In 2015, the Obama administration reached a deal with Iran which limited its nuclear capabilities in exchange for lifting crippling economic sanctions against Iran. The deal trying to be reached now would be similar to the original, but since Iran's nuclear work has progressed significantly since the U.S. pulled out of the original deal in 2018, U.S. and European negotiators are pushing for an agreement to be reached soon. 
The Trump administration pulled out of the original nuclear deal with Iran because it determined that the deal failed to bring peace to the region and it wouldn't actually prevent Iran from building a nuclear weapon if they really wanted to. 
According to former Trump administration U.S. Secretary of the Treasury Steven Mnuchin, "We do not want to let Iran use the U.S. financial markets and financial system and transact in dollars until they agree that not only will they not have a nuclear weapon now, but we've put in provisions that they will never have one." The sanctions imposed by the U.S. against Iran's economy were reinstated and remain to this day.
Russia has historically been the mediator between Iran and the U.S. Since the imposition of sanctions against them, Russia has refused to participate in the negotiation of a new Iran nuclear deal. Iran is now cooperating directly with the U.S., so Russia doesn't have much leverage to get their demands met. If Russia refuses to give up hope for a reduction in sanctions, then the deal will have to be recrafted and further negotiations will have to take place in order to complete a deal without Russia. 
Russia could potentially kill these talks and reduce any progress made to rubble, just as they have done to Ukrainian cities, except killing these talks may actually be beneficial. 
The original nuclear deal with Iran failed because it didn't restrict Iran's nuclear program enough. It was only designed to be temporary and didn't help to create peace in Iran. 
The new deal being negotiated is not too different from the original, and will most likely be ineffective; however, the sanctions that are imposed on Iran are devastating to its economy, and some sort of agreement must be made. 
Negotiations involve a delicate process. According to Paul Dean, a former head of the U.S. Treaty Office, "…negotiation takes time, and time allows for thorough consideration." 
The current talks are being rushed due to the possibility of losing Russian participation, meaning adequate time is not being allotted to reaching a good, solid agreement that will be beneficial to all involved.
Perhaps if Russia either walks away or is excluded from these talks, a more thorough deal reached through careful consideration of the Iranian situation, not the Russian one, will be reached.
Leave a Comment