SADD shows the impact of distracted driving
The Plymouth-Canton Educational Park (P-CEP) Students Against Destructive Decisions (SADD) hosted a mock car crash demonstration event on Wednesday, May 11, 2022. The event occurred during third hour class period.
The demonstration took place on the P-CEP East Turf Stadium, and featured student actors, the Canton Fire Department, the Canton Police Department and even a hearse. 
The event featured a spoken narrative telling the story of four teenagers driving from one party to the next, when the driver attempted to record a Snapchat video before crashing his car into a tree as a result.
As the scenario was being explained over the stadium's speakers, it was also being acted out in the field below. Student actors pretended to be car crash victims, while various public service agency officers went through the motions of rescuing them from the wrecked car. The role play continued when law enforcement arrived at the scene, removed the victims from the vehicle and transported the students away from the wrecked vehicle, as the descriptions of the impact on the health of a crash victim were read aloud.
According to Ella Pierzeki, president of the P-CEP SADD chapter, 10 students were involved in the planning of the event, which had an estimated 3,000 students in attendance. 
"The event is going to have a huge impact on the students that attend. Our goal is to make students realize how dangerous distracted driving is," said Pierzeki over text. "If we can make just one student think twice about driving distracted, we're accomplishing our goal."
Leave a Comment
About the Contributor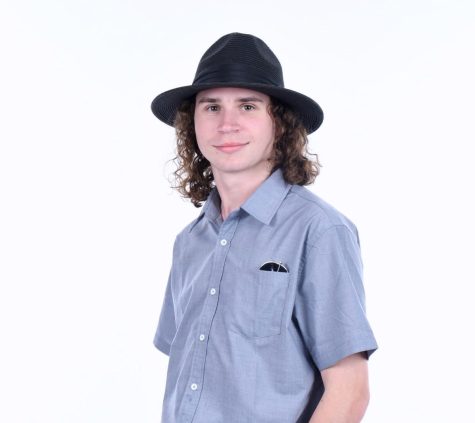 RJ Doroshewitz, Editor-in-chief
RJ Doroshewitz is a senior at Salem High School who has a wide variety of interests. In the fall, he'll be attending George Washington University in downtown...