Funding the K-12 school lunches program: Healthy eating comes with a price
The United States Department of Agriculture (USDA) is one of 15 executive departments, and within its "Food and Nutrition Service" agency are the National School Lunch Program (NSLP) and the National Breakfast Program (NBP). 
These programs were created with the passing of the Healthy, Hunger-Free Kids Act of 2010 (HHFKA). This piece of legislation gives lower-income students attending public schools the opportunity to purchase lunch and breakfast at a reduced price.
The act, including the nutritional standards that must be met for a meal to be subsidized,  must be reauthorized every five years. It was signed by President Barack Obama on December 13, 2010, and expired on September 30, 2015. 
"They've been putting it off with every new administration since Obama," says Kristen Hennessey, the director of nutrition in the Plymouth-Canton Community Schools (P-CCS) district.
This bill is expected to go into the reauthorization process within the year. However, with healthier eating comes a price. 
"They're not connecting those dots," says Henessey. "They're not connecting the dots that if you go to the grocery store and you start to eat that way, it costs more. We're on board to do it, but the USDA and the federal government have to recognize that we need more resources to do so."
The poverty line is proportional to household size, as can be seen in the 2021 poverty line guide. The 2021-2022 school year will follow these guidelines when determining financial aid and food assistance, and said guidelines will remain in effect for the entire year.
According to the School Nutrition Association (SNA), students living in households with an annual income below 130% of the poverty level qualify for free lunches through the NSLP. Students with a household income of 130% – 185% of the poverty level qualify for reduced-price lunches, and students making over 185% of this value pay full price. 
In other words, an average household of four gets free lunch if it earns less than $34,450, and it qualifies for reduced-price lunch if it earns between $34,450 and $49,025. This value is the sum of all investment returns, wages and salaries.
School lunch and breakfast are federal operations, so they receive subsidization and are intended to be break-even programs. If the program cannot break even by the end of the period (July 1- June 30), any negative difference has to be balanced with money from the state-issued General Fund. This fund varies by state, and it is designed to help fund school programs, pay teachers, and repair buildings.
Once the lunch program takes money out of the General Fund, they cannot put any money back into it. However, only twice in 14 years has the P-CCS lunch program had to do this. 
"It's like a wash," says Hennessey. "We have given more to the fund than we have taken." 
While the district cannot directly transfer money back into the general fund, they can pay for something that the general fund usually would cover. This donation is optional in many circumstances, such as the lunch program opting to pay the wages of construction workers while they work on the kitchen. Other times, the school can take up to 12% of the lunch program's income to pay for costs that can be directly accredited to the running of the lunch program, such as garbage collection and electricity.
Every district gets a portion of this General Fund, but the income, expenses and population of a district will determine its share of the general fund.
Currently, public schools receive a 35 cent reimbursement from the NSLP every time they serve a full-price lunch to a student. After giving eligible students a free meal, the school will receive a $3.66 reimbursement from the NSLP. Selling a reduced-price meal at 40 cents will result in a $3.26 reimbursement. 
Schools that are certified as meeting the new nutrition standards receive an extra 7 cents per lunch, regardless of whether that lunch was free, reduced-price, or full-price.
The House Committee on Education and Labor and the Senate Committee on Agriculture, Nutrition, & Forrestry lead the annual re-evaluation of reimbursements. These committees operate independently and have similar roles in the field of childhood nutrition. Both committees collect data, propose bills, and work with school districts to assess the need to update NSLP reimbursements or nutritional standards. 
Senator Debbie Stabenow, D-Mich, is the chair of the committee and works to ensure that school lunches are healthy and well-funded. Hennessey gets called upon by Stabenow to serve in task forces because of her proximity to Stabenow and her 26 years of experience in school nutrition. 
Task forces form to discuss renewed funding, increased funding or changes in funding. 
"I never want them to take anything away from me, and I'm always looking for the opportunity to explain to them what we can do with more," says Hennessey.
Members of these task forces serve as advocates, and work to evaluate the sufficiency of breakfast ad lunch funding. After accumulating ideas and arguments into a report, the task force ceases and lobbyists take the wheel. These lobbyists share the report with representatives and senators in certain congressional committees who can introduce bills.
Among lobbyists and historians, this report sharing is known as "charging the hill," the "hill" being Capitol Hill, which contains the offices of representatives and senators in Washington D.C. 
During the 2020-2021 and 2021-2022 school years, the United States government issued waivers that paid for the breakfast and lunch of every K-12 student attending a public school. Legislation had to be passed, but with the urgency and all-around support allowed legislation to be passed as soon as March 17, 2020. 
Inflation, shortages and greater lunch participation have raised the P-CCS lunch program's yearly operating expenses by 46%. This is just one example of how the rise of lunch reimbursement to $4.25 was a necessity.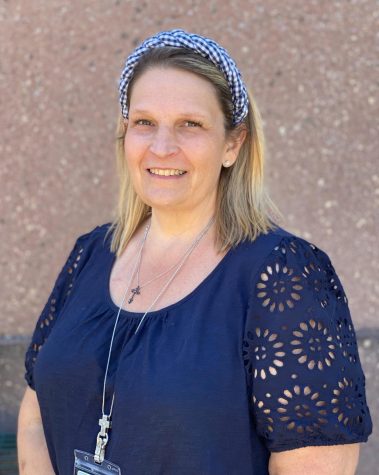 COVID-19 food assistance started with grab-and-go lunches and has converted to standard lunch operation, both at no cost to students. 
"This has been a way for the middle class to get their feet back under them," Hennessey says. 
The battle between the importance of supporting families during COVID-19 and the hefty more than $20 billion in funding required to feed all students is a hot topic in Congress. A decision about the renewal of food waivers for the 2022-2023 year has yet to be made. Party lines have played little part, as it is the emotions and experiences of congress members that will shape the outcome. 
Hearings are taking place in Congress in which nutritional directors, cafeteria workers and members of congress share experiences and recommendations. With an indecisive crowd, larger issues taking precedence and an upcoming congressional recess, we may not see the renewal of food waivers in time for the start of the 2022-2023 school year.
A bill giving Ukraine $40 billion in humanitarian assistance and military support was recently passed by Congress and signed by President Biden. Members of the the House Committee on Education and Labor and the Senate Committee on Agriculture, Nutrition, & Forrestry attached a rider to this bill. This rider would have renewed the lunch waivers for the 2022-2023 school year, but it was taken off to increase the chance of the bill passing. 
"You're not going to invest in your own children, but you'll invest in things outside the United States?" says Hennessey.
Regardless of location, all public schools In the United States receive the $3.66, $3.26, and 35 cents reimbursements for serving meals at varying price points. States with relatively low food and labor costs can keep the cost to students low given only the reimbursements from the NSLP. In California however, where labor can cost the school twice as much as in Michigan, the government gives schools additional funding for lunch.
Although states are not required to do so, many states reimburse schools with their own money to keep the cost to students down. Without this additional reimbursement, students paying full price would have to pay for the cost of any food and labor that went into their meal, plus a portion of whatever the school lost during the serving of a subsidized meal.

In order to secure reimbursements, someone in the district has to tally the number of meals served at full-price, reduced-price, and for free over a one-month period. These numbers are entered into automated software to be verified at the state level. After two to three weeks, the money will be wired directly to the school's food service account.
School districts try their best to have this tally completed and sent to the state within ten days of the end of the previous month. Although the food service account can be negative here and there, this habit protects the program toward the end of the school year. With the period ending June 30, submitting these numbers after June 10 could result in an absence of May and June's reimbursements and a negative account balance. 
The USDA gives each state a few month's reimbursements at a time, and the state will transfer due reimbursements to school food service accounts once their software verifies that the numbers make sense.
Any additional reimbursements promised by the state will be transferred at this time as well.
Leave a Comment
About the Contributor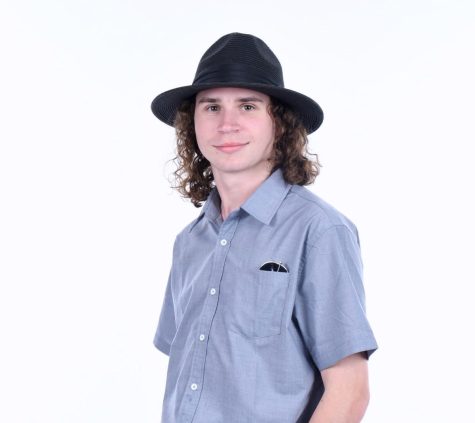 RJ Doroshewitz, Editor-in-chief
RJ Doroshewitz is a senior at Salem High School who has a wide variety of interests. In the fall, he'll be attending George Washington University in downtown...