Incarcerated individuals display art in the 'We Bear' exhibit
The "We Bear" exhibit is making its debut in the United States during the Guild's 2022 Ann Arbor Summer Art Fair.
The art was created during the COVID-19 lockdown by 31 incarcerated individuals within the United States and the United Kingdom, including more than a dozen from the Ann Arbor area, exploring their experiences in prison. 
The University of Michigan's Prison Creative Arts Project (PCAP) is a co-curator and partner of the "We Bear" exhibit project.
The artwork responds to prompts about bears and their emotions. 
Much of the artwork shows the treatment of captive bears, a metaphor for the artists' experiences within the prison system.
These prompts are present at the fair and visible to the public.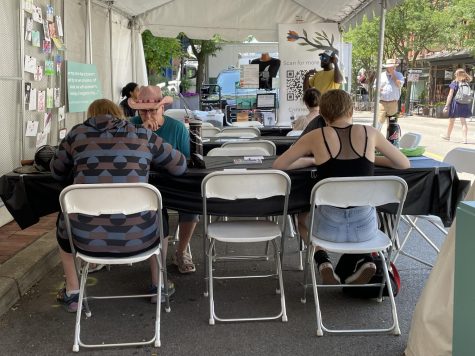 Small painted canvases are also located at the booth, and visitors can make art and answer the prompts in their own ways. The resulting artwork that the attendees of the fair produce are hung up on the wall of the exhibit.
The artists included paintings and writing.
"We Bear" was successfully showcased at the Coventry Biennial in England, an art fair for socially, politically and critically engaged artistic practices in Coventry and Warwickshire, and the exhibit is now at the Guild's Ann Arbor Summer Art Fair from July 21-23, 2022.
Sarah Unrath, the Arts Programming Coordinator of PCAP, believes that "We Bear" and other PCAP exhibits humanize prisoners and break stereotypes by bringing their artwork out for the public to see.
"Unless you have a loved one who is incarcerated or has dealt with the justice system, people in prison are often put away and become 'out of sight, out of mind.' You don't often think about it in your day-to-day life," said Unrath. "However, by bringing this issue to the forefront, we are not allowing people to forget about the over two million humans that are still being held behind bars. We are allowing the artists inside to represent themselves and to do the talking about the issues they face."
Although the pieces of artwork are not for sale, this is an opportunity to get an exclusive look at the artworks produced by the international collaboration.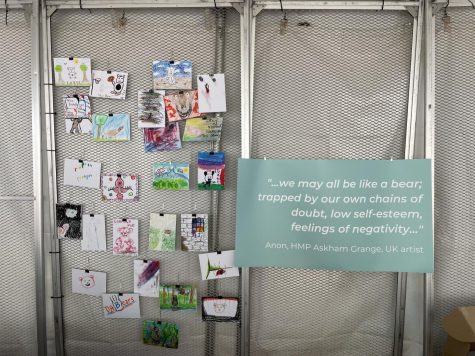 From July 21-23, people can visit the Stage on Main, located at the corner of William & Main Streets in Ann Arbor, to see the "We Bear" exhibit and celebrate the artwork made by currently and formerly incarcerated artists.
"Through my experiences in PCAP, I have discovered that my humanity is strongly tied with the humanity of others and that I have become more fully human through supporting the creative expression of others," said Unrath.
Leave a Comment
About the Contributor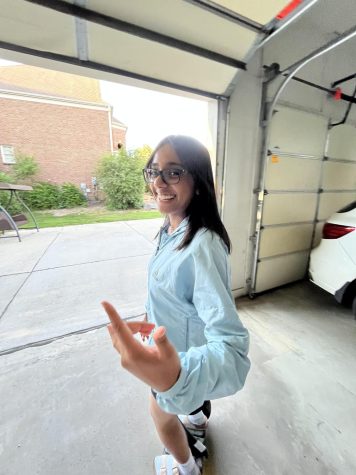 Sejal Naik, Copy Editor
Sejal Naik is a senior at Canton High School. She plays lacrosse and loves both reading and writing. She enjoys knitting, crocheting, photography and other...