One shot sends Rocks to States
 Salem Boys Varsity Soccer is going to states after a nail-biting Michigan High School Athletic Association (MHSAA) Division 1 regional final win against the Saline Hornets by a clutch goal from Foster Garrett, Salem senior.
The game was relatively slow moving until magic struck for the Salem Rocks. With only 90 seconds left, Garrett was able to score a game-winning goal, with an assist from Yash Bingi, Salem junior. Salem's players ran to the edge of the bleachers and began to celebrate with the students that came to support the team. With only a few seconds left, the Hornets stomped down the pitch and took a shot at the front post that barely stayed in. 
The Rocks rejoiced once the clock hit zero, and immediately stormed the pitch and huddled around star player Foster Garrett. At once, the entire rocks team yelled out, "We ain't done yet."
Before the electrifying MHSAA Division 1 Regional Final, Salem played the Dearborn Fordson Tractors in a 2-0 victory for the Rocks, with goals from Salem seniors Mark Musai and Foster Garrett. 
This game has been the latest installment in an incredible season for the Rocks. 
Salem had a near-perfect regular season, along with winning the Park championship and the district championships in a 2-0 win against the Northville Broncos.
"It's huge," said Tim Baechler, Salem Rocks Athletic Director. "We gotta celebrate our successes. Kyle [Karns] has done a great job, boys and girls [teams]. I'm so proud of these kids. And yeah, hopefully this carries over to other programs at Salem High School. It's really amazing to see."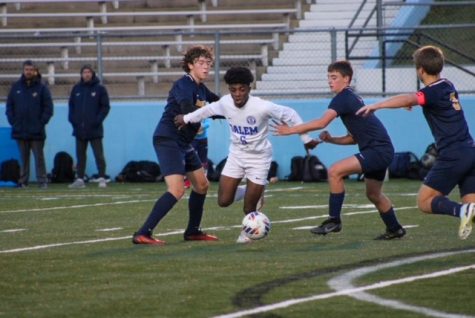 The string of victories from the rocks was not propelled by any one specific player, but rather a team effort.
A defensive game plan, along with incredible saves from Tommy Veresh, junior goalkeeper, played an essential part in keeping Saline at zero.
"Any of the guys can go in and play," said Veresh. "They're all good, they all have confidence and they can do it." 
The Rocks will be taking on Rochester Adams next in a familiar setting, having last reached this level of the tournament in 2019.
Salem has been preparing for this matchup with a determined week of practice.
"Every team is tough at this point when you get to a Final Four," said Kyle Karns, MHSAA Region 3 coach of the year. "We'll prepare, and we kind of have our game plan. That's what we want to try to stick to–kind of take it one game at a time." 
The Rocks will play the Rochester Adams Highlanders on Wednesday, November 2 at 7:00 p.m. in the state semifinal at Troy Athens High School.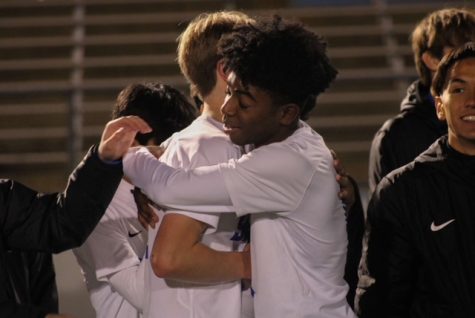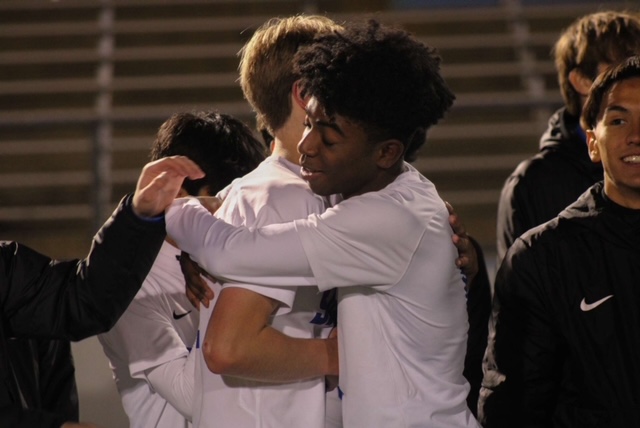 View Comments(1)
About the Contributor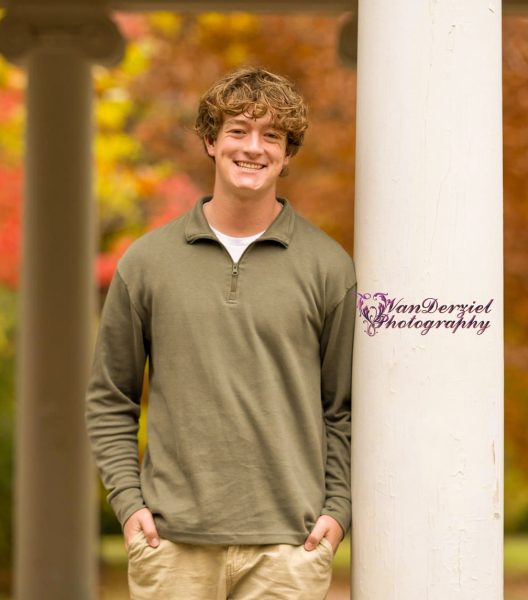 Lucas Gentilia, Business Manager / Sports Editor
Lucas Gentilia is a senior at Salem High School that loves being surrounded by friends and other energetic people. He is involved in all types of activities,...