Last-second hysteria for the Chiefs
Hal Heard

Fans at the Salem vs. Canton boys basketball game on Jan 10. at Canton North largely expected the game to head into overtime, but Omar Suleiman, Canton senior, had other plans. 

With the game tied 65-65 and with only 20 seconds left, the Rocks called a timeout to discuss a play for their last shot. Head coach Ryan Nimmerguth decided to put the ball in the hands of leading scorer Pryor Reynolds, Salem senior. 

With all eyes on Reynolds, he took the ball up the court himself, with each dribble lasting a century in the minds of many fans. 

As Reynolds crossed half-court, he stood and waited with the Canton defense playing back at the three-point line, patiently waiting for his time to attack. 

With eight seconds left, Reynolds tried to break his defender, Canton sophomore Teddy Winstel, with a hard crossover. With just six seconds left, Reynolds broke for the basket where he was immediately met by a wall of Chiefs. With five seconds remaining, Reynolds spun around the two defenders. 

Reynolds lost control of the ball on the spin, turning the ball over to Omar Suleiman, Canton senior, with only 3.5 seconds left on the clock.

Immediately, Suleiman took the ball as far up court as he could. Then, with .7 seconds left on the clock, he let go from the edge of the logo before half-court. The buzzer rang as the ball traveled through the air toward the hoop. The ball was in the air for only a few seconds but felt like forever as a multitude of people stood and waited. 

The ball fell through the hoop; Canton won the game 68-65 sending the fans and players into a frenzy. Astonished students from Canton stormed the court down from the bleachers. The crowd of Chiefs supporters enveloped Suleiman and a celebration ensued as the crowd pressed the players against the wall of the gym

The Rocks will now look for revenge against Canton on Feb. 3 at Salem High School at 7:00 p.m.
Leave a Comment
About the Contributor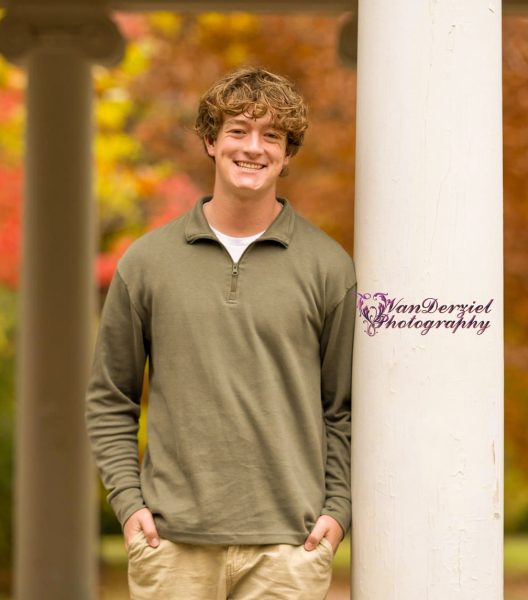 Lucas Gentilia, Business Manager / Sports Editor
Lucas Gentilia is a senior at Salem High School that loves being surrounded by friends and other energetic people. He is involved in all types of activities,...