Therapy dogs visit P-CEP before semester finals
Walking into a classroom the day before final exams can fuel stress and anxiety for any high school student. However, walking into a room full of all different breeds of support dogs replace these feelings with comfort and ease. 
In anticipation of semester finals, the Plymouth-Canton Education Park (P-CEP) held "Therapy Dog Day" on January 24, 2023. This event took place at the three high school buildings during all lunches, giving the student population an opportunity to "melt stress away" before a long few days of exams.
"Another district employee associated me with these therapy dog groups," said Erin Demarest, a guidance counselor at Canton High School and the owner of Dani, a therapy dog present at the gathering. 
Demarest was the main coordinator of the event. With the combination of counselor experience and a therapy dog of her own, she brought this idea to life. 
The program responsible for bringing the dogs, called "Veteran Service Dogs," is based in Howell, Michigan. It provides service animals for veterans in need of assistance.
Not only do veterans benefit from these services, but many of the dogs in the program were nursed back to health from abusive homes and unfortunate situations. Calypso, previously known as Daisy, was chosen by the program due to her luckless past. Her ribs were visible, and she was extremely underweight. Thankfully, she is now healthy and ready to support someone who needs her help.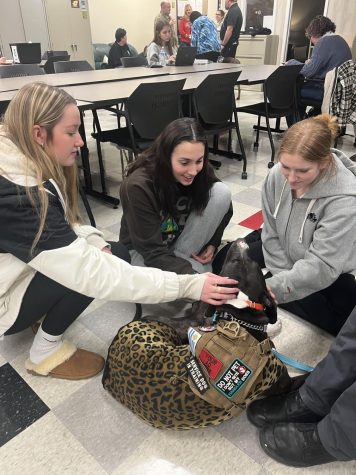 According to the Georgetown University Student Health Services, finals can cause students stress, bringing a physical, emotional and psychological impact. 
According to the Alliance of Therapy Dogs, "Those suffering from depression, stress, anxiety, and loneliness may find it difficult to open up, yet the presence of a therapy dog gives unlimited emotional support. Dogs won't judge or condemn those they visit, and they provide smiles and a sense of security."
The experience was new to P-CEP, and was an attempt to combat the rising levels of stress and anxiety around this time of year. According to students, this plan worked its magic. 
"Bringing the therapy and service dogs to school before finals was both inspiring and educational," said Jamar Williams, Canton senior. "While meeting and playing with several dogs and meeting their owners reduced my stress and improved my confidence before my final exams, I also had the amazing opportunity to learn how each owner and their dogs benefit the community, from providing service and aid for the visually impaired to finding items for disabled veterans. Overall, it was an excellent experience that helped me gain the trust in myself to perform well."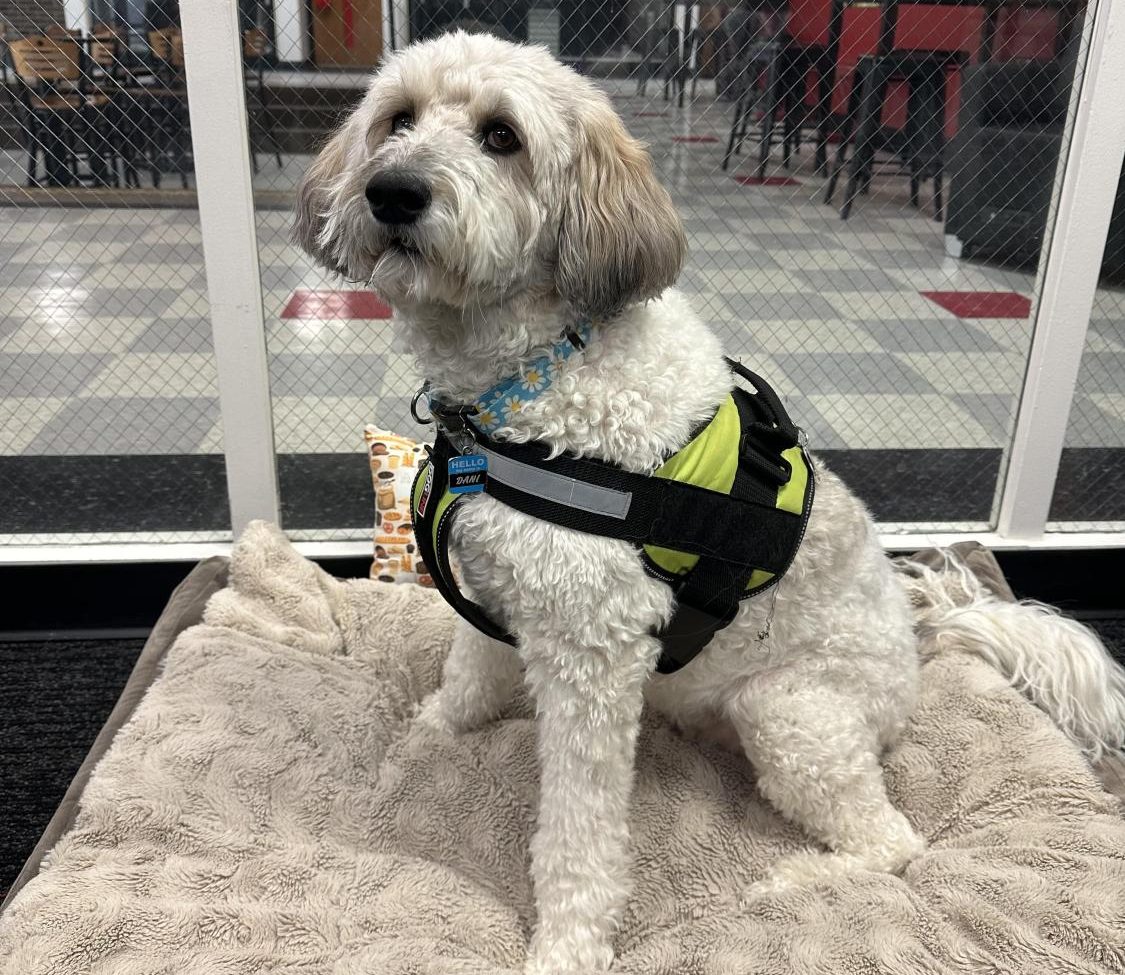 Leave a Comment
About the Contributor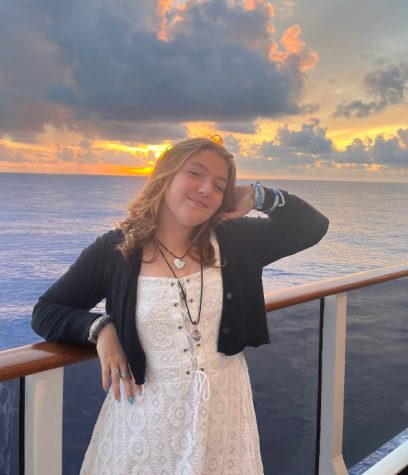 Samantha Knight, Fine Arts Correspondent
Samantha Knight is a Salem senior and Arts Academy student. She enjoys writing, music and playing lacrosse, and she is on the Salem Girls Lacrosse team....