The Miracle League of Plymouth is back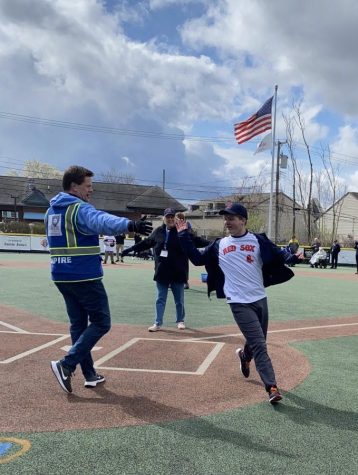 Hardly ever would a 45-degree cloudy weekend with 40+ mph winds be described as a great way to start a baseball season. Nonetheless, that is how the opening weekend of the Miracle League of Plymouth began. Despite the weather, fans, family and volunteers brought energy for each player on the field.
The weekend of April 22-23 was the opening weekend for the Miracle League of Plymouth. Six games, free of charge, took place on the Bilkie Family Field in Plymouth. Currently, in the Miracle League of Plymouth, there are six teams in the 13-and-up category and six in the five to 12 category, with games played every Saturday and Sunday up until the weekend of June 10-11. Each team typically has 15 or 16 players.
The Miracle League of Plymouth is a local branch of Miracle League, which, according to Miracleleague.com, is a specialized baseball league that "removes the barriers that keep children with mental and physical disabilities off the baseball field and lets them experience the joy of America's favorite pastime." 
Miracle League of Plymouth was founded by Debra Madonna, the president of the league from 2011-2022, Bob Bilkie and Shari Bilkie. The Bilkie Family Field broke ground on Apr. 29, 2011, and the first season's opening game was on Aug. 20, 2011. Miracle League is on its 12th season, with a season played every year except for 2020 which was canceled due to COVID-19. 
Madonna came up with the idea of founding a branch of Miracle League in Plymouth, and the Bilkie family financially contributed to the creation of the field and equipment. The field was previously a dirt softball field before being renovated into the more adaptive soft turf field it sports today.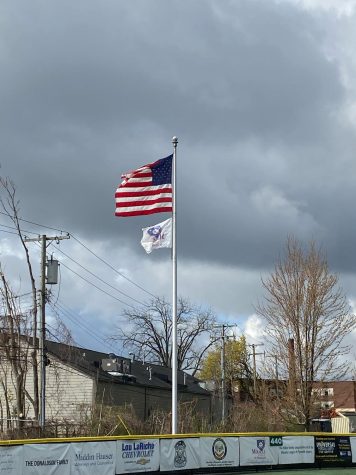 Before each game starts, all players' names are called for introductions followed by the National Anthem.
During each inning of every game, every player will get an at-bat and run the bases accordingly. When the final batter of the inning comes to the plate, the ball they hit is declared a homerun that clears the bases and ends the inning.
Many people go into making the Miracle League of Plymouth a success, such as Stacey Diefenback, the Executive Director, and Natalie Zazula-Potnis, the Game Day Manager. 
Zazula-Potnis, a Salem High School alumni, was inspired to join the Miracle League of Plymouth by her cousin, Elizabeth. Zazula-Potnis said that she loves being able to be a part of Miracle League for Elizabeth and that none of it would be possible without support from the many sponsors and supporters they have. 
"It doesn't matter if you're just a volunteer or even a sponsor, your support is always appreciated," said Zazula-Potnis.
Volunteering opportunities vary widely in the Miracle League of Plymouth. Different volunteering positions include being buddies for players, announcers, umpires, concession stand workers, photographers, National Anthem performers and set/teardown workers.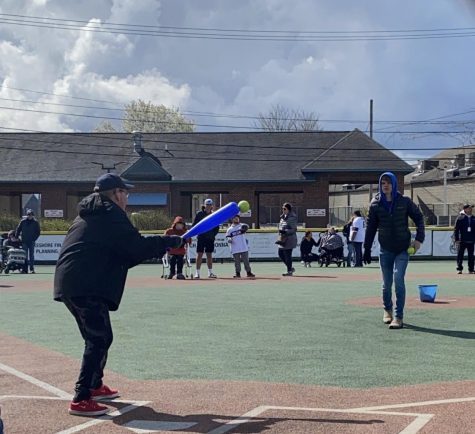 Games are played every Saturday and Sunday except for memorial day weekend at 9:00 a.m., 10:30 a.m., 12:00 p.m. and 1:30 p.m. on Saturdays, and 10:30 a.m. and 12:00 p.m. on Sundays. 
Correction: A previous version of this article incorrectly stated that the opening game for the first season of the Miracle League of Plymouth occurred on August 20, 2011, when it was in fact on August 14. Additionally, Natalie Zazula-Potnis was incorrectly stated to be the Event Manager, but is in actuality the Game Day Manager. The Perspective apologizes for these errors. 
Leave a Comment
About the Contributors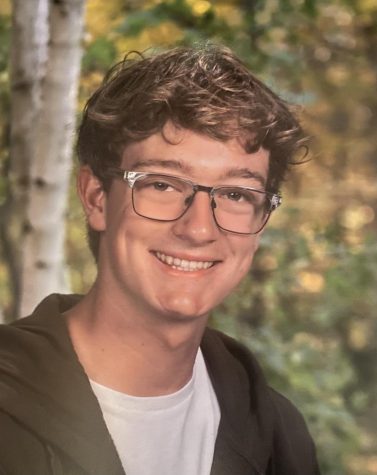 Lucas Gentilia, Business Manager / Sports Editor
Lucas Gentilia is a senior at Salem High School that loves being surrounded by friends and other energetic people. He is involved in all types of activities,...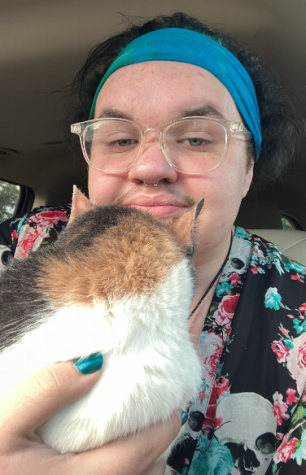 Logan Wilkowski, Human Rights Advocacy Correspondent
Logan Wilkowski is an Arts Academy senior at Salem High School. He enjoys drawing, reading and writing. He was an Intro to Journalism student who joined...