The Park Players' latest play, "A Comedy of Tenors," is a performance of farce comedy, miscommunication, and complicated love triangles which opened on November 10. 
The cast consists of Canton junior Sammy Gharbia as Tito Merelli, a famous opera singer; Plymouth junior Olivia Cloutier as Maria Merelli, Tito's wife; Plymouth senior Adalyn Cowan as Mimi Merelli, Tito and Maria's daughter; Canton junior Adam Condit as Max, a tenor who sings with Tito; Salem sophomore Autumn Paul as Tatiana Racon, a Russian soprano who is Tito's ex-lover; Canton senior Maxwell Stewart as Carlo Nucci, Mimi's lover and a tenor singing with Tito and Max; and Plymouth senior Ben Holt as Henry Saunders, the producer of the opera. 
In a hotel room in 1930's Paris, the most famous opera singer named Tito Merelli is scheduled to sing at a big event along with two other tenors. But when he is getting ready for the show, many problems occur. Accidents, numerous arguments, and comedic horseplay are all results of when there's one hotel room, two wives, three girlfriends, a furious director, a confused bellhop–and three tenors.
"I think it's very humorous and takes a look into what's going on in these characters' minds a little bit," said Marissa Ohlsson,  Canton senior and head of props and crew. Tito, the famous opera singer, is also Maria Merelli's husband and Mimi Merelli's father. "He's kind of having a personal crisis because he feels like he's starting to get old and that he might be losing his voice and his skills that he had," said Sammy Gharbia, Canton junior portraying Tito Merelli.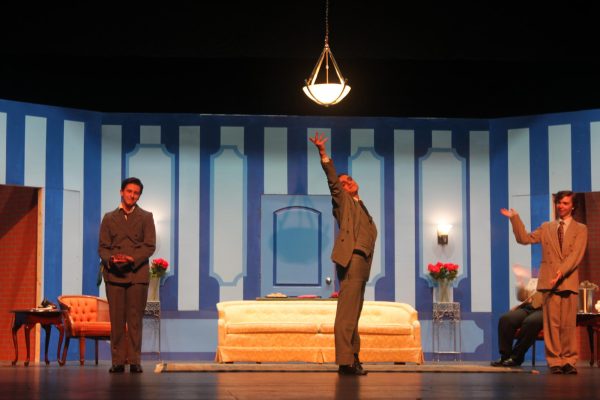 "[Tatiana] is a Russian soprano who performs all around the world and happens to be in the same opera house as Tito. And basically they kind of rekindle, because they had a love thing going on a couple of years ago; they meet up again and it just kind of it all comes out," said Autumn Paul, Salem sophomore portraying Tatiana Racon. 
The layout of the set's doors was the most difficult aspect to build given the complexity of the entrances and exits through the five doors, said Brooklyn Lambert, a stage manager and Plymouth sophomore. "Just the doors, because there were a lot of ins and outs [during the show]" said Lambert.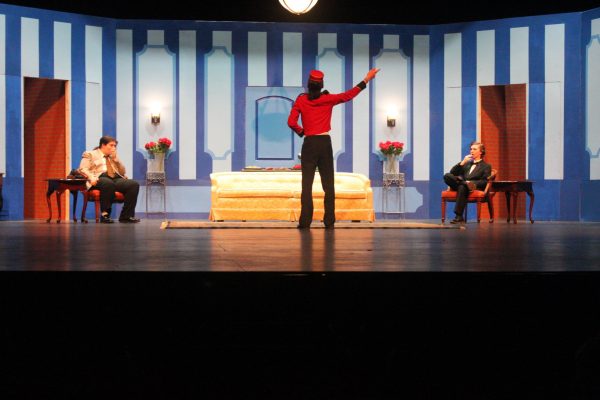 The Park Players spent two months preparing for the show. One prop that the cast and crew enjoyed was the rotary phone. "We set it up for the sound effects so that you could actually hear the old frame, so that's cool," said Marissa Ohlsson.
Overall, the cast and crew are pleased with the results. "We worked really hard on it during these past couple months," said Gharbia, "and it's turned out really well."