The Aux: "Mr. Davis"
GUWOP! The legendary trap artist, Gucci Mane, is back after a few months away from making music with his newest studio album, "Mr. Davis."
It's been a packed month for the Atlanta trap rapper known for his unique sense of style and influence on trap music. His wedding with long-time girlfriend, Keyshia Ka'oir, was televised two days ago, and in the last month he's also released his highly anticipated autobiography.
Gucci Mane reappeared in the public's eye last year after serving a several year prison sentence for weapons charges.  He came out a new man, suiting a cut figure, living sober and holding a new outlook on life.  Since then, he has worked hard and hasn't looked back. In 2016 he released three albums and won BET awards for the hit song "Black Beatles" with Rae Sremmurd.
"Mr. Davis" is 17 tracks long and chock full of features from big name artists like Big Sean and Ty Dolla $ign where Gucci Mane spends the majority of the time taking his victory lap as he discusses his recent success.  The album starts off with a bang on the track "Work in Progress" where the Atlanta rapper rhymes about the importance of the hard work it takes in order to be successful.
This album also includes his song "I Get the Bag" featuring Migos, which reached 31 on the Billboard Hot 100 and his most successful single as a solo artist to date.
Gucci Mane isn't all about flashing his wealth and luxurious lifestyle; on his track "Enormous," featuring Ty Dolla $ign, Gucci raps about his soon-to-be-wife and his love for her, saying, "This lady really is the truth, I'm givin' props to you I love to fly you out the country just to shop with you."
Gucci Mane channels his inner intellectual in the song "Money Make Ya Handsome" as he raps about the materialism in America and how having money automatically makes you more attractive than someone who's less fortunate.
This album has producer credits going to big names like Zaytoven, Murda Beatz, Mike WiLL Made-it, and Metro Boomin. "Mr. Davis" is an instant classic and well worth a listen going into his favorite season, Woptober, Brrrrr…
Other new music worth a look: "The Saga Continues" by Wu-Tang Clan, "Sonder Son" by Brent Faiyaz, "Morning After" by Dvsn, "Seven Days" by PARTYNEXTDOOR.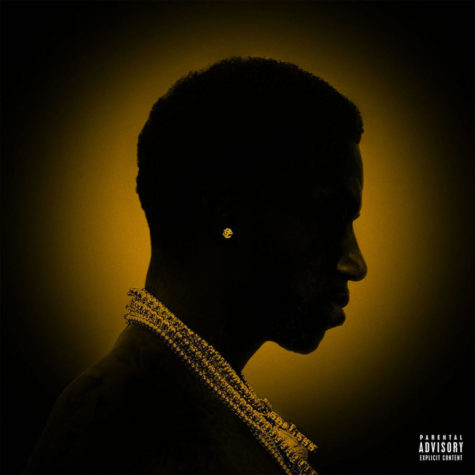 Photo courtesy of Atlantic Records
Leave a Comment