Mantaraybryn With a Comeback
What in the world is "Mantaraybryn?" That's a good question. Mantaraybryn is just a single guy named Bryn Evans who creates music using his parents' piano in Cornwall, England. He first gained some popularity after releasing his first album, "Dark Shapes in the Water" in 2016. Coming from personal experience, waiting for Evans to come out with new content was an excruciating pain, but after two long years of silence, the obscure pop artist has finally released some new music.
I'm a big music nut. I try to find the weirdest, most obscure artists to listen to. If I'm being honest, my mom probably tells me she likes my music taste to make me feel better about myself, but with Mantaraybryn's new EP "Black Kemble," he could easily top the charts with a few more listeners. Even my mom genuinely likes him.
Evans kicks off the EP with a bang: a song called "Honey." I fell in love on my first listen. Evans has a way of making haters of the pop genre love the music he creates. "Honey" showcases Evans' gorgeous vocals and a catchy beat you can't deny.
For long-time fans, Evans brought back a past song, but upped the ante. "Piece of Bone" was a song featured on his first album, "Dark Shapes in the Water," and this time around, he's added some production elements and also filmed a music video which is available on his YouTube channel. The first recording of "Piece of Bon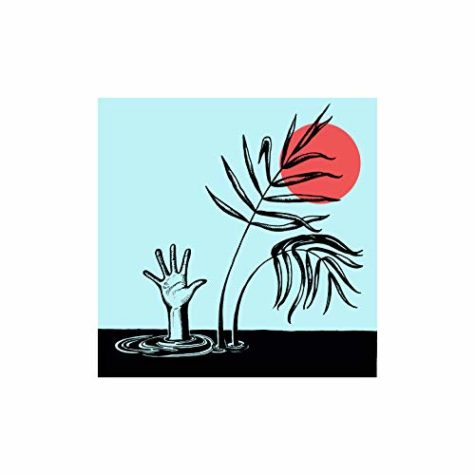 e" had some soft singing over piano, but this new recording has a dance beat behind it and Evans has a brighter tone.
My absolute favorite song on the EP is "Runaway Goliath." The way the song starts off is gentle and at first you think it's just like any other song you've heard from Mantaraybryn, but then it picks up and sucks you into the story. I listen to "Runaway Goliath" at least once a day, whether I'm walking between classes or doing homework. It's a perfect soundtrack to everyday life.
The EP ends with the fourth song, "Stand Tall the Four of Us." After "Runaway Goliath," this song is a perfect way to relax and tie the bow on "Black Kemble." Soothing piano and Evans' soft voice tops off the EP.
Overall, "Black Kemble" is everything and more than I expected from Evans. He did a fantastic job coming out with new and interesting music that could instantly make someone a fan if they listened to any song on the EP.
Leave a Comment
About the Contributor
Fiona Hughes, Editor in Chief
Fiona Hughes is a senior at Canton High School. In addition to being an Editor in Chief at The Perspective, she is the Program Director at 88.1 the park...