Everything is Not Awesome
"Lego Movie 2: The Second Part," was like most sequels. It wasn't as good as the original and failed to live up to the hype. "Lego Movie," set a very high bar with its humor and catchy song. This movie didn't meet that bar, but I was thoroughly entertained and think it's a really good movie.
Five years ago everything was awesome and it seemed like Emmet was on top of the world. Now, things are not looking so well as all the nice buildings have been destroyed by Duplo aliens. These aliens come back every time something nice is built so they can destroy it. Furthermore, Emmet seems to be the only one who still thinks everything is awesome.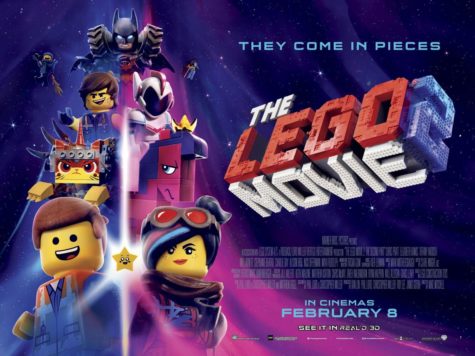 During the movie an invader named Sweet Mayhem takes Lucy (Wyldstyle), Batman and a few other friends to outer space. A marital ceremony is planned as Batman is going to marry Queen Whatevra Wa'Nabi. Batman and all of Emmet's friends are having a blast, except for Lucy. Lucy believes that her friends are brainwashed and Queen Whatevra Wa'Nabi has evil intentions. Meanwhile, Emmet is trying to save his friends and has made a new friend named Rex along the way. Will Emmet, Lucy and Rex be able to save Legoland from Queen Whatevra Wa'Nabi and her evil intentions?
Leave a Comment
About the Contributor
Brett Caldwell, Entertainment Editor
Brett Caldwell is a senior at Plymouth and the Entertainment Editor and an Opinion Writer for "The Perspective." As the entertainment editor he is...