P-CCS suspends mask mandate following Wayne County order
On Thursday, Feb. 17 at 8 a.m., Wayne County's chief medical and health officer, Dr. Avani Sheth, rescinded the mask mandate for K-12 schools, effective immediately. 
The mask mandate in Wayne County schools was issued on Aug. 27, 2021, prior to most schools in the county opening. This action sees Wayne County become one of the last in Michigan to drop its school mask mandate. 
By rescinding the county-wide mandate, the decision on whether to continue masking comes down to individual school districts. At approximately 3:40 p.m. the same day, a little over seven hours after the county announcement, P-CCS superintendent Monica Merritt issued a communication suspending the mask mandate in P-CCS schools. 
"In accordance with this announcement, P-CCS families and staff may make individual choices regarding masking based on their own circumstances," Merritt wrote. "P-CCS will support students and staff members in their choice to wear a mask, or not, while in school or participating in after school activities."
There are, however, two areas of operation where the mask mandate remains in effect, those being school buses and individuals who recently tested positive for COVID-19. 
School buses fall under the federal mask mandates for transportation, meaning that the mandate will remain in effect until the national government decides to suspend it. 
For individuals who have recently tested positive for COVID-19, state guidelines allow students to return after five days of quarantine (assuming the lack of worsening symptoms), but require masking up through day ten after testing positive. 
Despite the lack of a requirement, mask-wearing remains encouraged by school and health officials. 
In his statement, Dr. Sheth stressed the gravity of mask wearing, stating, "Masking continues to be recommended as an important tool to decrease the spread of COVID-19."
Merritt echoed the continued vigilance. "While the decline in transmission rates is a positive sign in our ongoing battle with COVID-19, I want to urge everyone to remain diligent in helping prevent the spread of this virus."
At Plymouth-Canton Educational Park (P-CEP), the decision was met with mixed responses. Some favored removing the mandates, while others preferred to keep them in place. 
"Masks are annoying, and a lot of kids don't wear them right anyway," said Jackson Grube, a Plymouth sophomore. 

Some students disagree, and continue to argue in favor of continued mandates. 

"We've got a very unique situation here, with three schools and 7,000 students. I think we should wait to see what happens in smaller districts, and see if they put the mandates back in place once everyone gets COVID-19," said Jack Javor, a Canton senior.
Community response remains to be seen. An Oct. 29, 2021 poll by the Marketing Resource Group found that a slim plurality of Michigan residents (48% support – 46% oppose, with 6% undecided) support school mask mandates. 
As of Feb. 17, 2022, The New York Times reported that Wayne County averaged 337 new cases of COVID-19 per day, with an average of 18 daily deaths. The CDC gives the county a "high" rate of transmission, with the vaccination rate for those ages five and up currently at 56.6%. The county has roughly 390,000 total cases, with over 7,400 deaths.
Do you support continuing the school mask mandate?
Sorry, there was an error loading this poll.
Leave a Comment
About the Contributors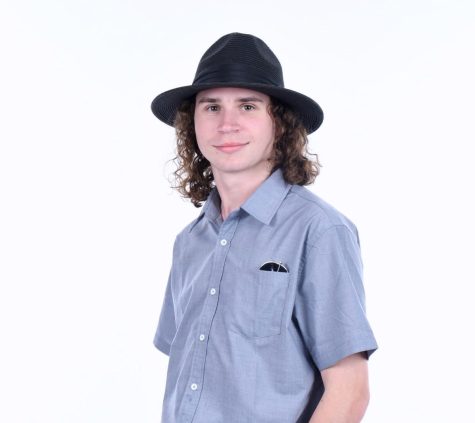 RJ Doroshewitz, Editor-in-chief
RJ Doroshewitz is a senior at Salem High School who has a wide variety of interests. In the fall, he'll be attending George Washington University in downtown...
William Pryce, Editor
Senior Will Pryce is just beginning at The Perspective. He spends most of his free time playing soccer around the Midwest. He has played travel soccer...