P-CEP Water Wars canceled
At 11:41 a.m. on Monday, April 11, the organizers of the 2022 P-CEP Water Wars announced the cancellation of this year's contest on its Twitter page.
"Unfortunately, Water Wars has to be canceled due to safety concerns and complaints that we've received," wrote the event organizers in a tweet. "After consultation with a School Resource Officer about safety and the greater issues that stand, we decided it was best to cancel."
It is unknown if the event will be allowed to resume later on in the year, or if future graduating classes will be permitted to carry on the tradition.
Some students expressed anger at the decision. 
"PYRAMID SCHEME!!" tweeted @michael_kolo23.
This year's festivities had already experienced setbacks. Water Wars officially began on Monday, April 4, 2022, but the initial contest didn't last long. The event was paused and subsequently restarted on April 7, 2022, due to complaints with the organizers changing the rules and guidelines after the contest had already begun. Previously eliminated teams were allowed to re-enter the tournament. This decision was received poorly by some students.
"You [the organizers] were already hated, this just made it worse," tweeted @contos32.
As of April 8, 2022, the organizers announced that 99 teams of six had signed up for the event, bringing the total prize pool up to $5,940. After the event was canceled, the organizers announced that the money will be refunded to team captains, who, if they choose, could opt to donate the money to the SJ5K, a running fundraiser designed to help P-CEP families and staff in need. 
The cancellation has seemingly inspired other students to host their own contests. As of 5 p.m. on April 11, 2022, @pcepwaterwars2.0, a separate, unaffiliated branding, has already amassed 227 followers on Instagram.
As of the time of writing, both the event organizers and P-CCS security declined to clarify or confirm the facts surrounding the cancellation.
Leave a Comment
About the Contributor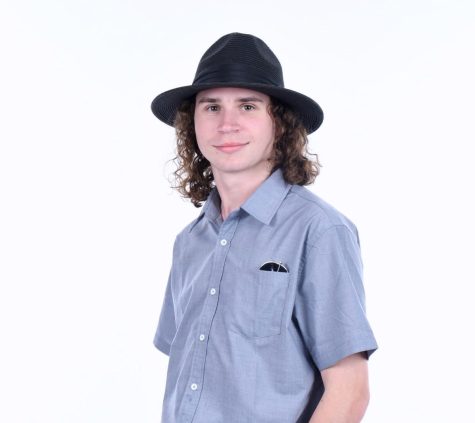 RJ Doroshewitz, Editor-in-chief
RJ Doroshewitz is a senior at Salem High School who has a wide variety of interests. In the fall, he'll be attending George Washington University in downtown...