School at P-CEP canceled after sprinkler systems were triggered within Salem High School
School for September 19 at the Plymouth-Canton Educational Park (P-CEP) was canceled early due to flooding at Salem High School after sprinkler systems were activated when smoke was spotted coming out of a third floor bathroom.
"To ensure the health and safety of our students and staff, Salem High School was quickly evacuated and local police and fire department personnel arrived on site to assist," wrote P-CEP administration through the district announcement system. "No students or staff were harmed, and the evacuation process went smoothly."
Dismissal is scheduled for 11:30 a.m. and will resemble traditional dismissal.
Kids attending school at Salem during their third hour class were evacuated to the Canton High School Phase 3 gym,  where they were told to wait. Eventually, students needing either car keys or medication were allowed back into the building to retrieve their possessions. 
P-CEP administration has confirmed that the fire was started intentionally, and that the individuals have been identified.
Some students at the school expressed joy at the prospect of school being canceled.
"The fire was the perfect storm," said Nithya Mahesh, Salem Senior. "Now I don't have to take my stats test."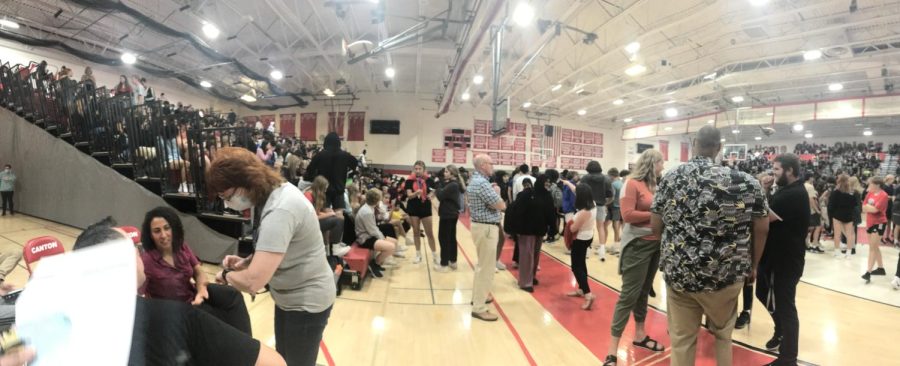 Leave a Comment
About the Contributors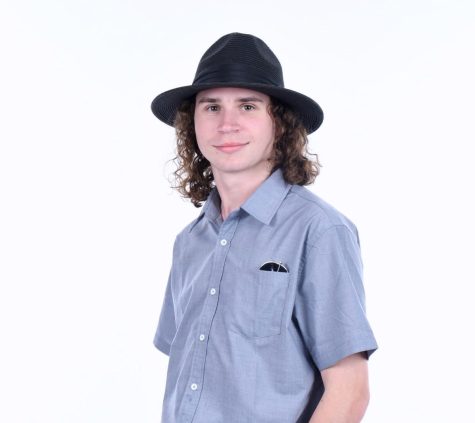 RJ Doroshewitz, Editor-in-chief
RJ Doroshewitz is a senior at Salem High School who has a wide variety of interests. In the fall, he'll be attending George Washington University in downtown...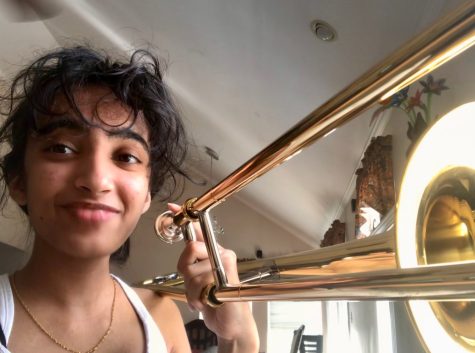 Ashika Gangur, Staff Writer
Ashika Gangur is a senior at Salem High School. She joined The Perspective in August 2022 and was introduced to it through her friends Sejal Naik and ...