Arts Academy students share capstone process
Arts Academy seniors have recently begun the long journey of creating their own unique capstone projects, including ideas such as painting, music and fashion.
Arts Academy (AA) is one of four Optional Learning Pathways, or academies, offered at Plymouth-Canton Educational Park (P-CEP). Arts Academy offers art-integrated courses to students in  grades nine through eleven and a year-long capstone course to AA seniors. 
A capstone course serves as a final project made using the cumulative knowledge and experience of an educational program, in this case Arts Academy. 
The term "capstone" originally comes from the term for an actual "cap-stone", or final piece, of a building or structure.
Some people may have heard of the Arts Academy Capstone program because of the symposium put on at the end of each year showing everyone's capstone projects; however, many do not know about the hard work that students put in to make their projects happen.
Arts Academy students specialize in a large variety of artistic mediums beyond the typical interpretation of art. Sam Knight, Salem senior, is a cello player with almost seven years of experience.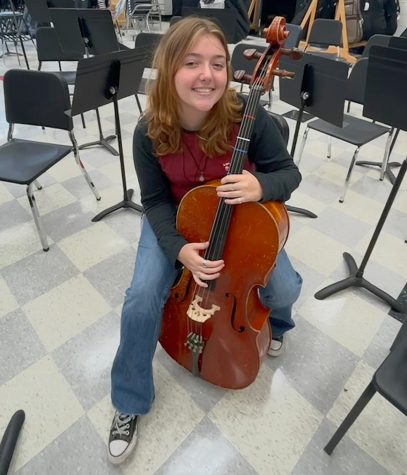 The cello isn't the only form of music Knight performs; she also likes to sing and write lyrics, but she will focus on the cello for her capstone as it has been her main form of art since sixth grade.
Knight wasn't originally interested in the cello, but once she had the opportunity to try it, she became fascinated with it. 
"In fifth grade I had my heart set on playing the clarinet," Knight said. "But I went to the Instrument Zoo in fifth grade, and I couldn't make a noise out of the clarinet. It just kept squeaking. But then I saw the stringed instruments and went over. I played the cello, and I loved it."
Knight has been playing the cello ever since. 
Knight's capstone project, named "Music for Two Cellos," consists of duets she composes and covers of music she plays with her cello.
Knight composes music with software called "NoteFlight," and she says the software is all she needs to create these pieces, along with her cello.
Amanda Lako, fellow AA student and Salem senior, is taking a different path for her capstone. Her project will focus on visual art, primarily painting and sculpting, which she has loved since childhood.
"I've always been a visual artist," Lako said. "I liked drawing, and then eventually I tried to move on to painting, sculpting– anything that I could get my hands on when it came to art. And it's always just been something that I can come back to."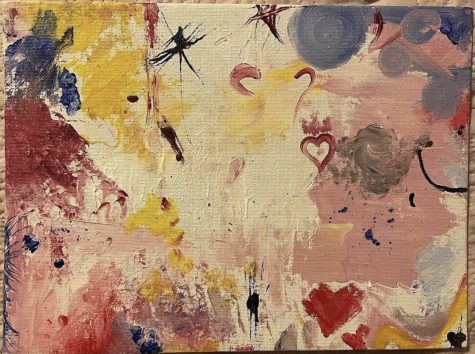 For her capstone, Lako plans on creating five to six small art pieces with one center piece. Lako says these creations will be made to tell a story of growing up and falling out of touch with one's passions, as well as the difficulties of acknowledging those struggles and continuing to push forward. 
To make these paintings and sculptures, Lako is determined to only use supplies she already owns.  
"I think it's pointless to buy new products, especially since my project is centered around past growth and moving forward," said Lako.
Luciana Decina, Canton senior, will also use sculpting for her project.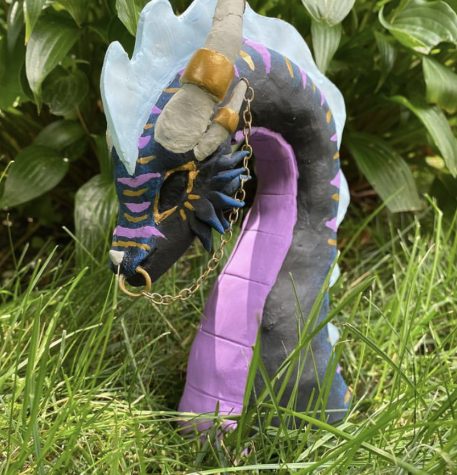 Decina started sculpting when school first shut down due to the COVID-19 pandemic in the spring of 2020. Art has always been a major aspect of her life even prior to discovering her love for sculpting.
"Art—it's a get away or escape from reality for me," Decina said. "I get to be in my own world, which makes me happy and keeps me going."
For her capstone, Decina will create four sculptures using Apoxie Sculpt. Although she has not entirely decided on what each piece will be, she knows the theme of them. 
There will be one concept she is comfortable sculpting, one thing she is not comfortable with, something new to her and something challenging.
June Patterson, Salem senior, will draw designs to create her own fashion line for her capstone.
Growing up with Barbie, Monster High and other dress-up dolls, Patterson has been interested in fashion and beauty from a young age.
Patterson also grew up with a love for drawing. She draws digitally but prefers using pencil and paper. The aspiration Patterson has for fashion often is expressed in her art and will be in her capstone.
The theme of Patterson's fashion line is a transformation from a beautiful swan to an ugly duckling, representing the way she feels others may perceive her.
"I was basically the perfect child, and then as I got older, that started to fade," Patterson said. "I've gotten more rambunctious and crazy, and my ideas don't line up with what my mom had envisioned for me or what anybody had perceived me as. To others, I have blossomed into something very weird and strange when I used to be something so normal and graceful."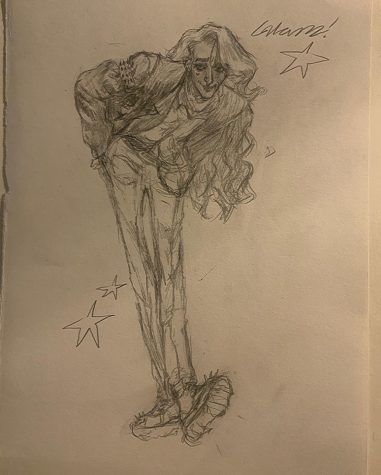 Patterson hopes to turn three of the outfits into a reality. The first design is based on the "beautiful swan," the last design represents the "ugly duckling" and one outfit represents the transition between the two. 
Yamir Garver, Salem senior, will focus on cooking. While people often don't think of cooking as art, Garver believes it is.
"Yes, I consider cooking a form of art. It takes a lot of time, a lot of practice and the end product is just gorgeous," Garver said.
Garver says his passion for the culinary arts took off two to three years ago, but his love for cooking started when he was young while observing his ammachi, meaning "mother's mother" in Southern India, cook.
"Watching my ammachi move with such ease around the kitchen, I found it really cool that she could move around and do so much at once. I just thought that it was jaw-dropping," Garver said.
Garver's culture is extremely important to him especially when it comes to his culinary passion.
Garver expressed his displeasure that Indian food is often represented only with recipes from Northern India or "Americanized" Indian dishes. This gave Garver the inspiration for his capstone. 
Garver will create a cookbook of recipes from underrepresented cultures from all around the world. He believes that if his culture is not represented properly  in the culinary world, others may feel the same way. Because of this, dedicating time to researching not just each recipe but also the culture it comes from is of the utmost importance to Garver.
Dr. Sean Jackman, Director of Arts Academy, has played a crucial role in the development of every AA student's capstone. Jackman has taught Capstone since he became Arts Academy Director in 2019.
Jackman has started the school year mainly having students organize the plans for their projects. Later in the year Jackman will help the students in the process of creating more major aspects of each student's capstones.
Seeing the different processes of students developing their projects is the part of teaching Capstone that Jackman enjoys the most.
"I like seeing the variety," Jackman said, "and I like how you see the idea starting to turn into a full capstone by the end."
Jackman compares seeing this process to seeing a rehearsal of a show.
"Process and product are always two big components of the artistic experience, and I think the process is more interesting," Jackman said. "If I had a choice, I'd rather go to the rehearsal."
While Jackman appreciates the final product of students' work, he wishes more would also appreciate the students' process as well. 
The Class of 2022 Capstone Symposium is slated to be on display in Salem High School in May 2022.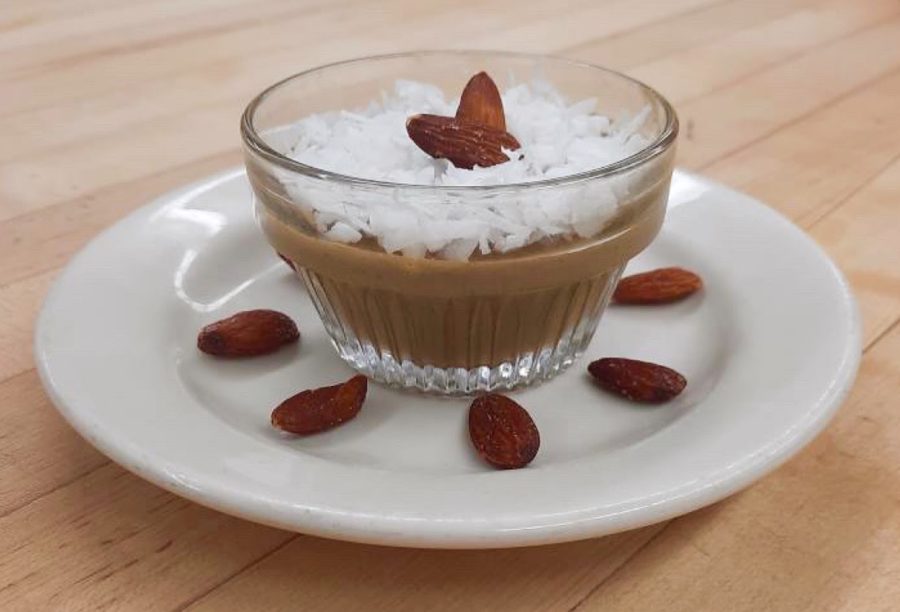 View Comments (1)
About the Contributor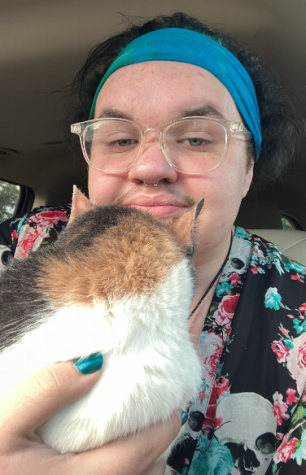 Logan Wilkowski, Staff Writer
Logan Wilkowski is an Arts Academy senior at Salem High School. He enjoys drawing, reading and writing. He is currently an Intro to Journalism student...