Time to apply: a guide to the college application process
As the November 1 early admission college application deadline draws near, many students find themselves feeling the stress. However, this seemingly complicated process can be broken down to become far less overwhelming. 
The Common Application
While you can apply directly to colleges through their websites, many colleges use a not-for-profit service called Common Application (Common App), in which students will submit their "Common App essay" and any other required documents required to apply for most colleges.
Submitting a common application will require a number of different steps such as completing a Common App essay, submitting high school transcripts and obtaining letters of recommendation.
The Common App essay is a 650 words maximum essay that many colleges require for consideration of admission.
Some colleges, such as those in the University of California system, do not use Common App. Be sure to check your target schools' websites for their requirements.
To use Common App students need to provide their legal names, a personal email address, a phone number and other demographic information.
Once an account has been created, students will be able to add colleges to their "My Colleges" list.
After a student has selected an available school to apply to, they will be able to see all the required documents, such as transcripts, Common App essays, SAT/ACT scores, or any other supplemental documents/writing prompts that individual colleges may require. Applicants should always check the individual colleges websites to ensure that they have the correct deadlines and information, as each college varies. 
The Common Application essay
Many colleges are increasingly focusing more on a holistic view of candidates, with some no longer considering SAT/ACT scores. Many colleges now want to see what one can bring to the college as a person, rather than just a grade or statistic. Colleges are looking for students who stand out and are unique, along with students who have a strong curricular and extracurricular presence. 
The seven prompted Common Application essay serves as a way for students to distinguish themselves from those who may have similar academic and extracurricular achievements.
Students writing the essay often find themselves at a stalemate when it comes to thinking of a topic to write about. Identity, interests, lessons learned and personal growth are just some of the ideas mentioned throughout the seven prompts. However, if students still find themselves stuck, they can choose their own custom prompt or submit an essay of their own choosing. 
While these topics may seem broad and thus intimidating, College Essay Advisors breaks down each of the individual prompts while also offering advice on how to respond to each prompt.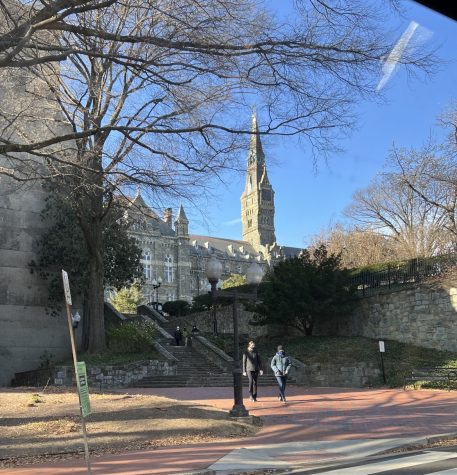 Pre-writing the Common App essay is crucial. It is commonly suggested and highly recommended that one goes through several iterations of the essay, proofreading each version thoroughly.
 The essay should display one's personal voice while also appealing to admissions officers, so avoid being overly formal or casual. Writers should aim to find a middle ground, using their usual vocabulary without utilizing a conversational tone. 
For those who find themselves struggling to begin, Stephanie Stoneback, a recent graduate of the University of Michigan Masters program and a current high school English teacher in South Lyon Community District, offers advice. 
"You want to show colleges that you are mature, self-aware, and true to who you are," said Stoneback. "Be yourself! I know everyone says it, but it's the best advice."
Stoneback also provided advice on selecting a topic.
"Think deeply about a special quality of  YOURS that you want to share with colleges. What makes you you?" said Stoneback."Now, think of a story or example that illustrates that you embody that quality. It does not need to be a sob story or the most earth-shattering example in the world." 
Stoneback also has advice for people who find themselves struggling with a way to finish their essay. 
"If you are writing about a particular quality you embody, end your essay with a few sentences about how you are going to bring that attribute with you as you enter your adult life and embark on your college career. Why would this college want someone like you, with your traits and characteristics, on their campus? I always tell students to show colleges what they are going to bring to that campus."
Submitting required documents 
Test policy for specific colleges can be found on the Common App website under the "College Information"  tab.
Some colleges require standardized test scores from the SAT or ACT while other colleges will not consider test scores, and still others allow for optional submission.  Certain colleges allow the applicants to self-report, while others require official documents sent from the Collegeboard or ACT websites. Be sure to check the requirements of the college.
Most if not all colleges also require a student's high school transcript to be sent to them. Some colleges will allow self-reported transcripts to be submitted until the student has been admitted.
Current Plymouth-Canton Educational Park students can order transcripts free of cost at Parchment.com. Colleges will often require letters of recommendation, also occasionally called evaluations, from teachers or other extracurricular activity leaders.
Coursera offers advice on how to ask a teacher or other recommender for a letter of recommendation. 
According to Coursera, students should ask evaluators for letters of recommendation early on as evaluators could become overwhelmed with requests as the application deadline approaches. 
Students using the Common App to apply to colleges need to have their counselor send recommendations to the Common App website. This can be done on the website itself. 
A student's assigned high school counselor will only be able to offer a recommendation after an official transcript has been submitted and received by the target school, so creating a Parchment account and ordering transcripts to be sent is crucial. Transcripts will also need to be sent to the Common App itself, which requires a Common App account. If a transcript is not sent to Common App, counselors cannot submit their recommendations. 
Transcripts are crucial as, according to Academic Approach, schools will use a candidate's grade point average (GPA), the rigor of high school coursework and in many instances, class ranks or percentile to determine where a candidate stands academically. 
It is a common concern amongst students that their GPA is not high enough to get into college. While it is important to look at the average GPA of those who are admitted into target schools, it is just as important to not be deterred by those numbers and to still apply regardless. A strong Common App essay and varied extracurriculars may still allow a student to be admitted, despite a below average academic record. 
Students should always create an account for the application portal of any school they applied to to ensure they receive the most up to date information on their application status and any missing required documents. 
The application portal for an individual school may reflect that certain documents are missing when the Common App website does not, so checking the portal is crucial to making your application complete and on time.
Some colleges do not have admission fees, and offer free applications. For a national list of colleges with free applications, students can consult Niche.com. 
If all of this seems like too much to complete within the next fourteen days, don't worry. Some colleges offer deadlines after Nov. 1 for students who wish to start during the summer or spring of 2023, and some colleges offer rolling admissions, a process in which the college accepts or rejects applications multiple times throughout the year.
Regular decision admissions generally begin in January or February for most colleges, with results coming out in March or April. Final decisions, along with a deposit, are generally required by May 1, giving students plenty of time to make a decision about this crucial step in their lives.  
Leave a Comment
About the Contributors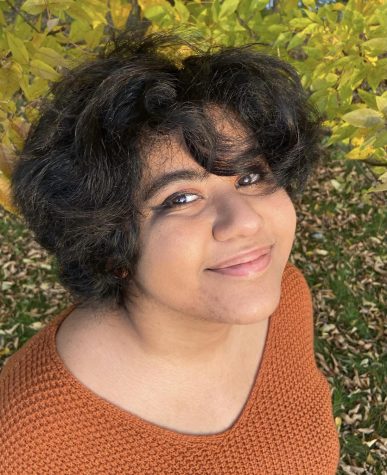 Arya Sharma, Staff Photographer
Arya Sharma is an International Baccalaureate senior at Salem High School. He was introduced to Tthe Perspective during summer 2022 through RJ Doroshewitz,...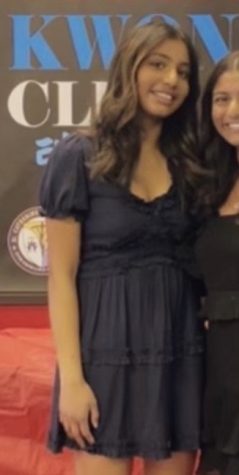 Sanjana Madapa, Social Media Editor
Sanjana Madapa is an International Baccalaureate senior at Salem High School. She is a member of the varsity lacrosse team and the captain of the Plymouth-Canton...