Humans of P-CEP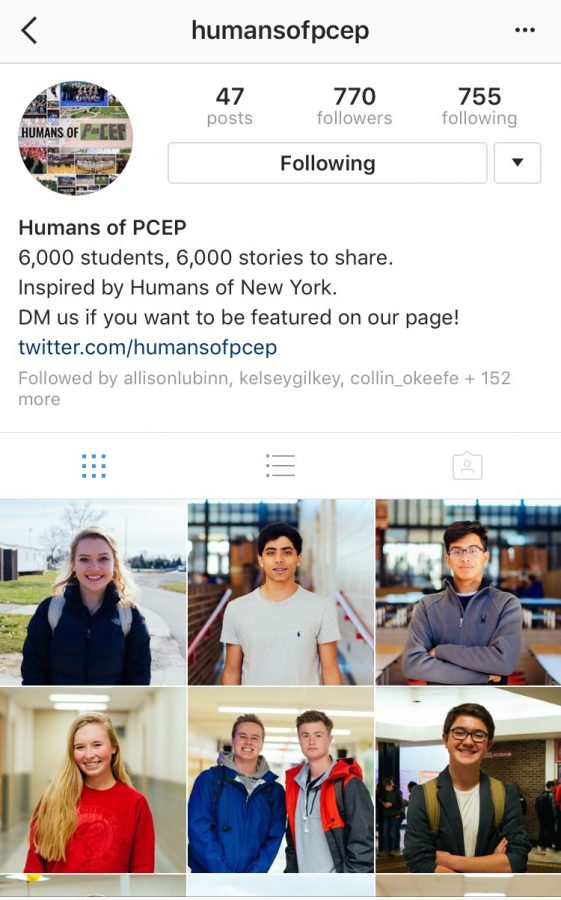 Sanjana Sathrasala, Copy Editor
November 16, 2016
Humans of New York is a familiar name to many throughout the world. This is a social media blog that showcases the lives of people throughout New York. Just as this account aims to share the stories of the variety of people that get lost in the busy streets of New York, Humans of P-CEP shoots to do the same for the students at Plymouth Canton Educational Park.
With a campus of over 6,000 students crowding the hallways on a daily basis, P-CEP is home to many different people who come with their own share of stories.
Caleigh Lin, Canton senior and co-runner of the Humans of P-CEP account, said, "I've always been really passionate about photography, and a huge fan of Humans of New York, so when I got the chance to run the @humansofpcep twitter as one of my duties as NHS Public Relations Officer I was really excited! I reached out to a friend and we started the @humansofpcep Instagram and continued the twitter."
Lin, along a friend, aims to make students' voices heard throughout the school. "We try to keep the posts relevant, and a good mix of people: gender, political, race, etc. We also keep our direct messages open in case anyone wants to be featured," said Lin.
One of these diverse students featured by the account was Alyssa Ewell, Canton junior. Ewell, secretary of Canton Congress, was ecstatic when she was approached by the account at the recent Relay for Life event that took place on Nov. 5.
"I thought about it all day, and stayed at Relay just observing the great things students and faculty were doing all to raise money to help fight Cancer. I noticed some pretty powerful things, and it made me so happy. I wanted to recognize our school for working together as a unified force, and let them know how much of an impact we made in one day. I want students to know that every little thing they do to impact the community goes a long way, and any individual student has the tools to mark their own legacy," said Ewell.
However, randomly approaching people and getting a sincere message out of them may seem like a daunting task. When asked how the interaction occurs, Lin said, "Our account is a pretty good size, so if we approach random people, usually they have some sort of idea what the account is. If not, I show them previous quotes or ask them for a joke or lesson or prompt them with a question. It's usually a bit awkward to approach people, but once we do, they're usually pretty open and excited about it."
Pooja Bharadwaj, Salem senior, was another one of these students who was excited about the opportunity to be featured. Bharadwaj's quote on the account addressed an important lesson she has learned throughout high school about forgetting perceptions others may have and focusing on herself.
"I wanted to inspire the students. Many of us are very reliant on others and I feel like that is a fault in many of us. Independence is something I believe high schoolers should strive to learn," said Bharadwaj.
As the Humans of P-CEP account continues to gain momentum and provide a small opening into the lives of students, Lin said, "We want to spread the message that everyone has a story. You just need to care enough to listen. It might sound a little cheesy, but if you go through the account you can see such a variety of things that people say: from jokes to meaningful life lessons to sentiments. We just started a few weeks ago, but I think people really like the concept; there are so many people at our school that we don't ever meet or see, and this account showcases how they still have important things to say and their own stories."