P-CCS Board of Education approves plan for a virtual start and a "safe transition" to in-person learning for the 2020-2021 school year
The Board of Education approved the P-CCS 2020-21 Return to School Plan on Tuesday, August 11 to have a remote start to the 2020-2021 school year and a "safe transition" for small groups of students to in-person learning in October amidst the coronavirus pandemic. 
Monica Merritt, superintendent of schools, presented the final plan, which was approved in a unanimous vote by the Board during the August 11 Board of Education regular meeting, broadcast live on the P-CCS YouTube channel. 
The plan is based on Governor Gretchen Whitmer's Michigan Safe Start Plan released on June 30. 
The Michigan Safe Start Plan to reopen the economy has six phases based on the number of COVID-19 cases in the state. Phase 1 has an uncontrolled increase of cases; Phase 2 has a persistent spread of cases; Phase 3 indicates the flattening of cases; Phase 4 displays the decline of cases; Phase 5 represents the ability for the quick containment of outbreaks; Phase 6 refers to post-pandemic conditions with access to effective medical treatment.
The P-CCS 2020-21 Return to School Plan calls for only online learning if Michigan returns to Phases 1-3. A virtual learning environment will be implemented along with a conversion of small groups of students to in-person learning if Michigan stays in Phase 4. All students will return to in-person learning in Phase 5 with some safety measures. In Phase 6, schools will no longer require additional safety measures to thwart the pandemic. 
Taught by P-CCS teachers, a separate year-long virtual academy is offered. The P-CCS Virtual Academy uses P-CCS curriculum for K-8 students with a minimum of a one-trimester commitment and Michigan Virtual Academy curriculum for high school students with a one-semester commitment. The academy is independent of the phases, providing families with an option to keep their students at home all year. 
The administration plans to have small pockets of students in a face-to-face environment no later than the first week of October as stated in an email dated August 13 sent to families of the P-CCS and during the meeting. There have not been any specific decisions made as to which and how students will return. 
Nick Brandon, Executive Director of Communications and Marketing, said that there will be a lot of conversation between the teachers, administration, Board, and families that will go into the decision-making process. 
"And we know that for certain groups of students and certain types of learners, we know in-person learning is paramount," Brandon said during an interview.  "And so we will certainly have a lot of thought and a lot of discussions to determine who those groups of students are and what is the best way to provide in-person learning."
Phases are the metrics used to organize the plan. The administration will also use extra data and information to determine when it is safe to transition to in-person learning. 
"That includes COVID-19 transmission data from our local areas and that includes the state guidance from the Michigan Safe Start Plan," Brandon said. "The final presentation was organized by Phases, but that does mean that's the only metric or data plan that we're going to use as we make the decision to return to in-person learning." 
Merritt reminded that everyone must work together to provide the best educational experience for all students during the livestream meeting. 
"I will continue to share we are the P-CCS village and we are stronger together," Merritt said during the meeting. "We must remain united from the boardroom to the classroom in order to move forward with a decision that will meet the needs of our community…and our goal has always been and will continue to be getting our students back to school, in-person, learning when it is safe to do so."
View Comments (1)
About the Writer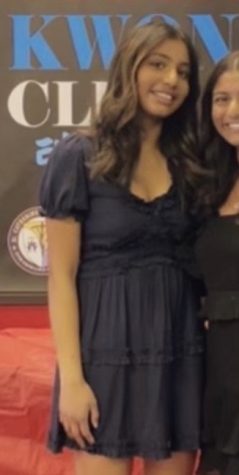 Sanjana Madapa, Social Media Editor
Sanjana Madapa is an International Baccalaureate senior at Salem High School. She is a member of the varsity lacrosse team and the captain of the Plymouth-Canton...