Arts Academy holds annual Fall Fun Fest
The Arts Academy hosted the annual Fall Fun Fest during fifth and sixth period on October 13 outside the Salem High School cafeteria for its academy students. The event featured music, face painting and games.
All forms of art were showcased at the festival through the various activities offered at the event. Optional activities included a pumpkin painting table where students could pick a pumpkin and create their own design, a face painting booth run by Arts Academy students and a photobooth complete with hand-painted backdrops and props.
To raise funds for the Arts Academy, Salem senior Yamir Garver prepared his own treats, such as brownies and chocolate chip cookies, for a bake sale, which were sold out by the end of the event.
Some games included cornhole and "Monster Mash," in which four students at a time used fake monster fingers to search for an orange pumpkin by digging through a bowl of pink-dyed spaghetti "brains." 
Melinda Carlisle, Canton junior and Arts Academy student, helped determine the games for the fest.
"Inspiration for the games came mainly from Pinterest," Carlisle said. "The game "Monster Mash" came from an old game we used to play at middle school Halloween festivals."
Along with the fun activities, many student vocalists performed, covering  genres of music from musical theater to pop. Auditions for the festival performers were held on Monday, October 3, 2022. 
Zoe Mihalic, Salem senior, performed "Worse Things I Could Do" from the musical "Grease," "Toxic" by Britney Spears and "Reflection" from the movie "Mulan."
"I was so excited for Fall Fest," said Mihalic. "Arts Academy has given me a wonderful opportunity to work with other students that have the same interests as me, and Fall Fest was the perfect way to see all of our art forms and all that we do together."
Performers didn't just sing. Damien Woodward, Plymouth freshman, played "Happier Than Ever" by Billie Eilish as a guitar and voice cover. 
Even students who weren't performing or running activities could show their art by using chalk to draw on the sidewalk in front of the Salem cafeteria.
The Fall Fun Fest is primarily student-run, with assistance from Dr. Sean Jackman, the director of Arts Academy.
Alexander Hawkins, Plymouth Arts Academy junior, was a key figure in the planning and execution of the event.
"I just wanted to make the event as fun as possible for myself and all my classmates," Hawkins said. "Arts Academy is a really cool part of P-CEP and something I'm really proud to be a part of, and I want others to feel that too."
The event was relocated to the Salem High School campus, which serves as the home school for Arts Academy from the Plymouth High School campus, where the event previously had been located.
"My favorite part about Arts Academy is the community," Carlisle said. "It's so nice to always have a group to be a part of. The Fall Fest was super fun this year and I can't wait for next year!"
Leave a Comment
About the Contributors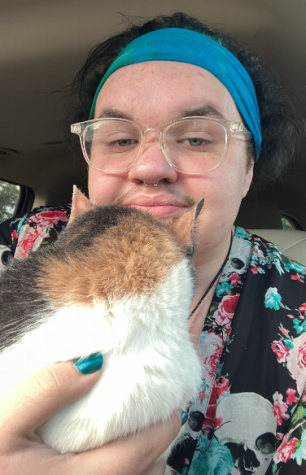 Logan Wilkowski, Human Rights Advocacy Correspondent
Logan Wilkowski is an Arts Academy senior at Salem High School. He enjoys drawing, reading and writing. He was an Intro to Journalism student who joined...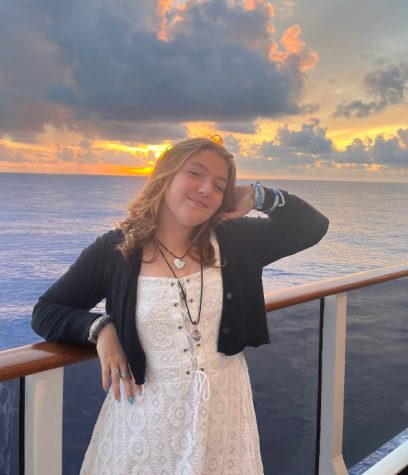 Samantha Knight, Fine Arts Correspondent
Samantha Knight is a Salem senior and Arts Academy student. She enjoys writing, music and playing lacrosse, and she is on the Salem Girls Lacrosse team....