Providing representation in an academic setting: P-CEP's African American History & Culture course encourages students to explore diverse backgrounds
The sound of a movie leaked through the stereo system of Canton room 251 and into the hallway. Inside, students watched the 2017 film "Hidden Figures," a story that details the contributions of three African American women who help conduct the calculations for the successful launch of a NASA astronaut into orbit. The students in the sixth hour class are familiar with the context of the story as they have spent the semester examining another side of American history.
African American History and Culture, the only African American class currently offered at Plymouth-Canton Educational Park, provides students information about the life and culture of Black Americans dating from 1600 to today. 
The semester-long class is taught by Michelle Smiley, a Canton teacher who also teaches U.S. history.
The curriculum uses the book "Four Hundred Souls" by Ibram X. Kendi, and tackles topics such as the Civil Rights Movement, enslaved people rebellions and the Black Lives Matter movement. 
"There were certain standards we have to cover in U.S. History, and that doesn't allow us all the time to get real deep into issues," said Smiley, who is teaching the 10-year-old course for the first time. "I can go way more in depth [about African American history] and I can cover things that are going on today, which I don't always get a chance to do in regular history classes."
The class provides an opportunity for Black students to see their history talked about in a large academic setting.
"I think it's just a good perspective in terms of learning about your own culture," said Vernon Crump, Canton's assistant principal. "As an African American, there are a lot of the things taught in the class that you may not learn at home or may not learn outside of the classroom, so it's a great opportunity to learn history."
With a 10% Black population at P-CCS, the creation of a safe place to learn has been vital throughout the past few years. In the class, students are not only taking in information but also hosting open discussions about how they see certain topics play out in their own lives. 
"I think having open discussions in class like we are, regardless of your opinion, makes it easier for students to be able to voice what they think their opinions are," said Larry Millben, Salem senior. 
The uphill battle 
Although the class remains an important part of racial inclusivity at the Park, it still faces many challenges, primarily with student enrollment.
"I hope it grows; right now [in first semester] I have a full class, but next semester I have about half a class," said Smiley.
The 2023-24 course catalog states 10th-12th grade students may enroll.
McKenzie Freeman, Canton sophomore, is currently enrolled in both U.S. History and African American History & Culture. 
"I like that [the class is] different from normal history classes because it goes more in depth on African Americans' struggles and more of what is not normally taught [in a standard history class]," said Freeman.

Love for the class from students and clubs has been a help when it comes to promotion; alongside members of P-CEP's Black Student Union, three students from the first semester class have created a commercial in hopes to gain attraction to the elective.
"I really want to urge people to take this class because it's a really good class, and you just feel safe in the environment," said Jaden Green, Salem junior.
A dream not deferred
Beyond the classroom, students enrolled in the course are challenged to make an impact through their "Genius Hour" projects, an assignment in which each student chooses a Black topic or injustice and brings light to it in a way that spreads throughout a community.
As students are able to learn more about history amongst diverse groups, they are able to gain a bigger insight about others. 
"It helps with social awareness," said Jeremy Ruffin, Salem junior. 
The class has become a catalyst for the creation of other racially inclusive classes such as Asian American/ Pacific Islander History, Culture and Issues, a new course set to be taught by Canton teacher Richard Mui.
"We are to create more diverse, inclusive social studies classes," said Smiley. "Absolutely."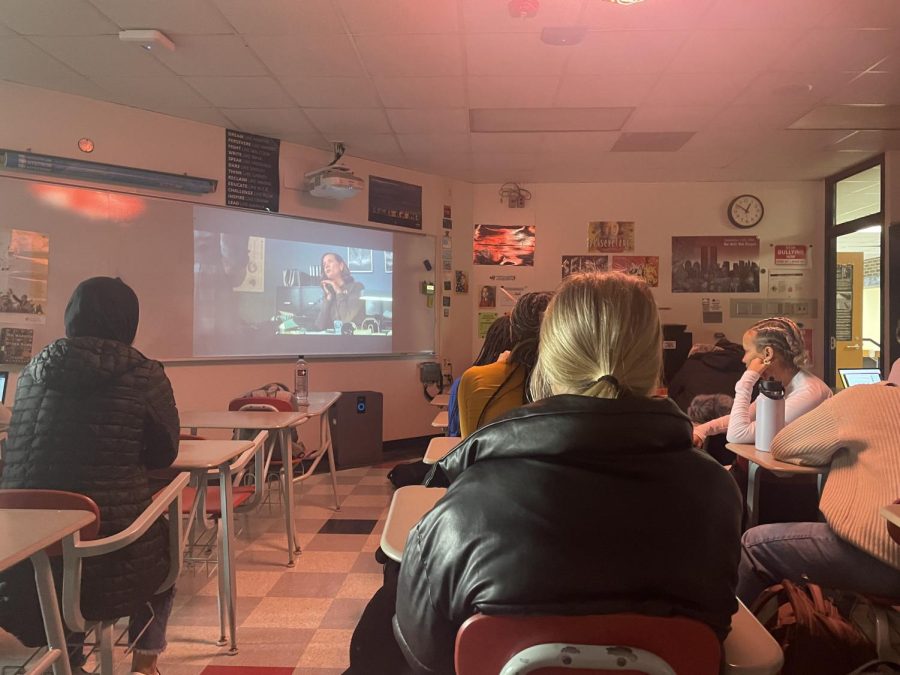 Leave a Comment
About the Contributor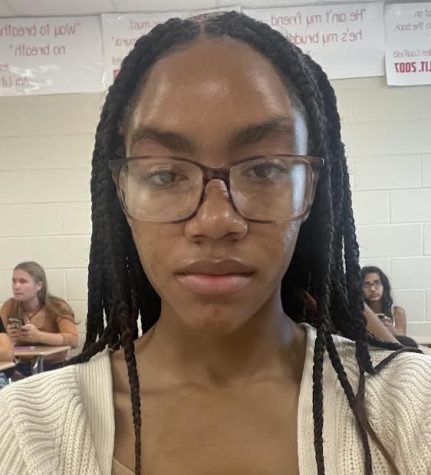 Sloan Shackelford, Co-Managing Editor
Sloan Shackelford is a Plymouth senior who made her start in Journalism at the
beginning of her junior year. Starting out as a student in the school's...