Canton
Casey Bess 
Born in Texas, Casey Bess is following in his father's footsteps by pursuing a teaching and coaching career. Teaching an academic skills class, Bess helps students who may struggle in school. Bess enjoys golf and spending time with his two daughters and family in his free time.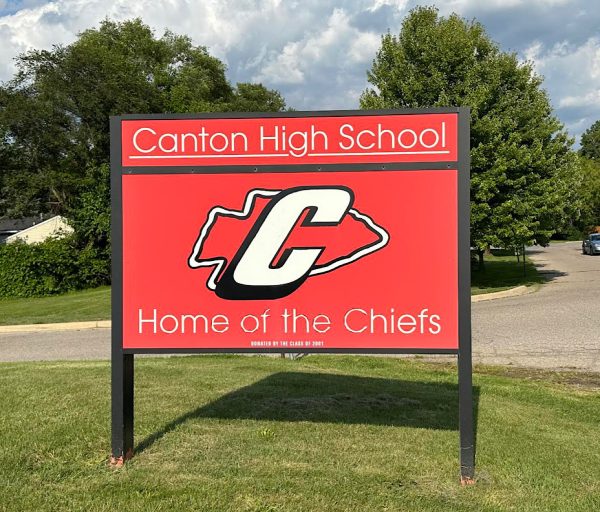 Bess wants to accomplish a lot this school year on and off the field. "My goal is always just to better every student that I have touched or I have come in contact with. I obviously want to win football games, but also help young men grow into quality young men and for them to reach their goals," said Bess.
Sarah Budizak
Sarah Budizak, counselor, recently went to a counseling internship during the second semester of the 2022-2023 school year. She likes to spend time with her dog, read, travel, and plan trips in her free time.
Budziak received her high school education at Livonia Franklin, her undergraduate degree from the University of Michigan and master's from Wayne State. In her email response, Budziak shared some advice for her students: "Take a deep breath and remind yourself that you got this."
Katie Horning
American Literature and Other Worlds of Sci-Fi and Fantasy teacher, Katie Horning, loves to go on walks and do arts and crafts in her free time. Horning earned her Bachelor of Arts degree from the University of Michigan. 
Horning loves to know what her students' current "hot takes" are. Horning wants her students to live healthy lives inside and out. Horning said, "I would advise P-CEP students to always make time to take care of themselves, especially when they are feeling stressed or overwhelmed."
Officer Amber McGregor
Officer Amber McGregor was unavailable for comment at the time of publication.
Trent Theisen
Math teacher Trent Theisen was unavailable for comment at the time of publication.
Eric Wright 
World traveler Eric Wright, physics teacher, enjoys teaching and discussing 
deep scientific thoughts with his students. Before the end of the year, Wright hopes to get to know his students better with "some science sprinkled in."
Wright's move to the P-CCS district was due to the road construction in Royal Oak, which made his commute too long of a drive. Fortunately, Wright is excited for the school year. 
After school, Wright coaches his daughter's softball team and visits his son at Michigan State University, which he is an alumnus of. In his email response, Wright shares one piece of advice he gives his students:  "Be yourself and it will help you make lifelong friendships!"
Katie Yuchuck
In her first year of teaching, Katie Yuchuck, American literature and yearbook teacher, enjoys being active and adventurous in her free time. Yuchuck also goes to the gym every day, loves to hike, and is always exploring different restaurants.
Graduating from Oakland University this past April, Yuchuck hopes that her students "Will carry with them the sense that she genuinely loves getting to know them as individuals and that she is learning right alongside them! Teachers are lifelong learners!"
Plymouth
Kristin Gunkelman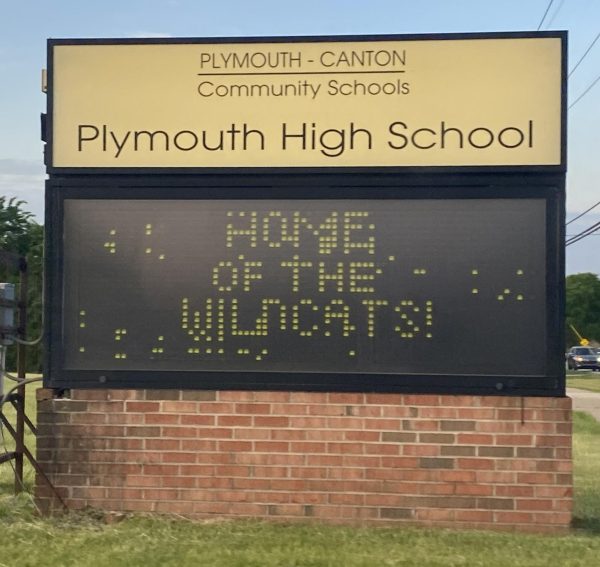 Science teacher, Kristin Gunkelman, hopes to bring joy into the days of her students. Gunkelman is also a part-time student at Michigan State's online program to earn her master's degree. She says she often has to grade homework and do her own on the same day.
Gunkelman enjoys adventures whether it be listening to new types of music, 
tasting different types of food or traveling to new places. She especially likes to eat new foods at different places that she visits.
Kevin Kollar 
Kevin Kollar, chemistry teacher, hopes to build strong relationships with students and staff as well as develop a strong foundation in the P-CCS district. Kollar moved to the Park in search of new opportunities to grow in his career and is excited about all that P-CCS has to offer. This year, he teaches physics classes. 
Kollar earned his degree in Secondary Education Integrated Science at Eastern Michigan University. In his free time, he likes to run and snowboard. A piece of advice that Kollar likes to give to students is, "Prioritize sleep, go outside occasionally and drink water."
Stephanie Metzger 
Family and Consumer Services teacher, Stephanie Metzger, teaches classes such as Creative Foods & Nutrition, Living On Your Own, and Human Services Exploration: Foods. Metzger loves cooking, trying new restaurants, and connecting with her students. 
A goal of Metzger's is to foster an environment where all students are welcomed and heard. 
Her advice to students is to enjoy all that The Park has to offer, including sporting events, dances, and other activities such as clubs or sports.
Jonathan Song 
Song currently teaches Algebra 1 and Honors Geometry.
In his free time, he enjoys playing video games, watching anime and sports. Song hopes to create a classroom environment that students find safe, welcoming, and enlightening.
Both of Song's undergraduate (B.A. in Mathematics) and graduate degrees (M.A. in Educational Studies) are from the (University of Michigan, Ann Arbor).
Christopher Tsakoff
Christopher Tsakoff, physical education and health teacher, is starting his second year as a teacher. He previously taught at Canton Charter Academy in Canton, Michigan. 
As a graduate of Western Michigan University and a Plymouth High School alumni, Tsakoff states that he is, "super excited to be back where [he] feels so welcomed and comfortable." He said he hopes to create an upbeat, energetic, and fun learning environment for his students.
Salem
Benjamin Briere
Benjamin Briere, multilingual learner teacher, has 13 years of education experience, not only high school but also middle school. Briere currently co-teaches with World History, U.S. History, and American Literature teachers to help students who are learning multiple languages. 
Briere's co-chair of the Michigan Council of Teachers of English's Diversity, Inclusion, Justice, and Equity subcommittee, conveyed The Park's commitments to their students and city, and encouraged Briere to apply to the district.
Michelle Bushey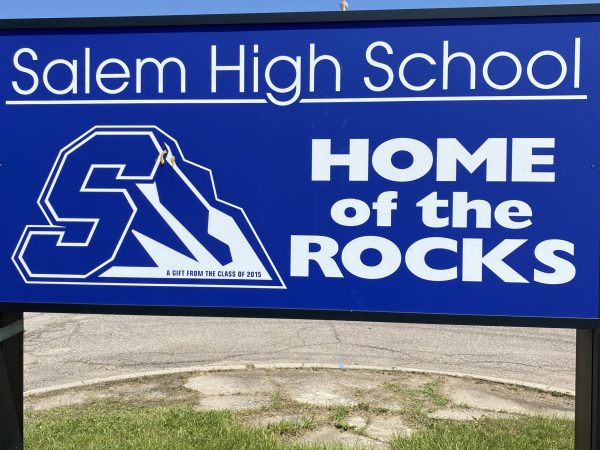 A fan of all things outdoors, Michelle Bushey, enjoys walking, jogging, sightseeing and swimming. She currently teaches academic skills and Algebra 1 and wishes for her students to consider her classroom a comf
ortable environment for them to learn and grow.
P-CEP provides a wide range of clubs and activities to its students, something Bushey encourages her students to participate in, stating in her email response, "My advice to students would be to soak up all of the rich experiences they can while in high school, by getting involved with the many different opportunities available." 
Scott Clanton
Born and raised an hour north of the Plymouth-Canton area, Scott Clanton, chemistry teacher, recalls a former student from his previous school, who referred to him as a "wacky dude" but also his "favorite teacher ever." Clanton says, "So I will probably be remembered as being wacky or different, but nonetheless, they seem to get good things out of it." 
Devin Kelsey
Devin Kelsey, Geometry Support, Algebra 2, and Algebra 1 teacher, hopes to provide his students with all the resources they need to be successful in his class and future math classes. 
Kelsey attributes some credit to his wife, Ashley Kelsey, for joining the district. In his email response, Kelsey said, "My wife has been teaching at Plymouth for a couple of years now, and she definitely helped to guide me in the direction of P-CCS." 
Andrew Lehmann
After eight years of being a baseball coach for P-CCS, Andrew Lehmann, is back to the district teaching Hospitality and Culinary Arts Exploration. Lehmann says he encourages his students to challenge themselves to learn something new and hopes to see his class grow in a dynamic way. 
According to Lehmann, four things he believes his students will remember him by at the end of   the school year are his "dad" jokes, as well as his passion for teaching. Lehmann says he works to be approachable and wants all students in his class to try their best. 
Nellie Maltby
Sports enthusiast and volleyball coach of 10 years, Nellie Maltby is excited to be part of the P-CCS district and to teach Art Foundations and Drawing and Sketching. In addition, Maltby teaches Interior Design, which is now a course for the art department. 
Maltby recognizes that P-CEP is a large community and refers to P-CCS as one of the best districts in the metropolitan area, in light of that, as piece of advice she's give to P-CEP students is to explore. She emphasized that there are many opportunities at The Park and to utilize them. 
Colleen Marie
Colleen Marie, resource teacher, was excited to move to the district when she heard of the open position. During the 2023-2024 school year, Marie teaches academic skills classes and co-teaches various other classes.
Marie holds a Bachelor of Art in art history, from Vassar College, an English degree and a secondary teaching certification from Madonna University, and a Master's of Education in Special Education, specializing in Specific Learning Disabilities, from the University of Michigan-Dearborn. 
Fatima Salemassi 
Bookworm and self-proclaimed fashionista, Fatima Salemassi, multilingual learner teacher, hopes for her students to use the strategies they learn with her to advocate for their own learning. Salemassi currently teaches co-teaching with different teachers around P-CEP.
Salemassi explains her students in the past remember her in a good light, in her email response, she says, "Students remember me as an ESL teacher who was encouraging and demanding at the same time, and my class 
or teaching sessions as spaces where languages shape our thoughts and where we run up against the limits of language in order to articulate our thoughts." 
Back to the Park 
Gregory Anglin
Gregory Anglin, Plymouth principal, is new to the role as principal of Plymo
uth High School but has been familiar with the Park as he previously worked at Salem High School as an assistant principal from 2014-2019.
Anglin enjoys reading, watching pretty much any sport and spending time with his wife and two children. Anglin attended Eastern Michigan University for both his undergraduate and master's degrees.
One piece of advice Anglin has for students is: "Enjoy the high school experience as much as possible. This is a time to explore interest, try new things, and meet new people, and I would encourage all students to take advantage of the numerous opportunities offered at the Park."
Nicole Margosian-Galindo
After 19 years of teaching experience, Nicole Margosian-Galindo, English teacher, is back to The Park for her third year, teaching Elements of Fiction, and World Literature, previously known as English 9. Margosian-Galindo hopes to have happy students with a greater love of English and literature by the end of the school year. 
Narmeen Razzaqui
Math teacher, Narmeen Razzaqui was unavailable for comment at the time of publication.
Moving Around The Park
Jasmine Miller
In her third year of teaching, Jasmine Miller, made the move from Salem to Canton. Miller graduated with a bachelor's degree from the University of Michigan in Ann Arbor.  
Miller chose to apply to P-CEP because it is a "very diverse community with unique opportunities for students across the three high schools."
In her email response, Miller offered a piece of advice for P-CEP stu
dents: "Know that you have agency over your own learning and intelligence, and [don't] let anyone make you feel that you aren't worth an education, because you are."
Dylan Randolph 
Salem graduate and social studies teacher, Dylan Randolph, has taught on the second floor of Canton since September 2020. As of the 2023-2024 school year, he has moved to Salem High School.
"Being a social studies teacher gives me the tools I need to help [students] become informed and active citizens striving to make the world around them a better place," expressed Randolph. He takes pride in his position as an educator and understands the impact he has on his students. 
Heather Schram 
Career and Technical Education teacher, Heather Schram, was unavailable for comment at the time of publication.
Jeremiah Vera-Burgos 
Vera-Burgos has been working in Canton mainly as a substitute teacher the past two years, but made the transition to a full-time social studies teacher in 2023. He hopes each student has a well-rounded high school experience and does what they love.
As a U.S. history and civics teacher, Vera-Burgos has an active interest in American history and memorials, which he frequently visits while traveling across the country. Another pastime he enjoys is baseball, which he has played since high school.