The P-CEP Park Players: Back to perform with all that jazz
The directors and members of the P-CEP Park Players have been practicing for their upcoming performance of the Broadway musical "Chicago," opening on November 11, 2022. 
Announcing the upcoming musical performance at the previous year's end-of-the-year Thespian banquet, the directors and cast have gone through a long process, making sure to capture all of the musical's drama-filled plot. 
Set in the Roaring '20s, the plot of "Chicago" surrounds the characters Roxie Hart (Zoe Mihalik, Salem senior) and Velma Kelly (Niveen Desrosiers, Canton sophomore) and their rise to fame after lawyer Billy Flynn (Anthony Moore, Plymouth senior), helps them profit off of the murder trial of their dead lovers.
"It's luxurious. It's jazzy. It's fun and bright," said Niveen Desrosiers, the actress playing Velma Kelly." Everybody loves that, and even if you don't, if you're not a theater person — it's just fun."
The production offers entertainment value for the audience and provides growth for the crew. 
"My favorite part about directing is watching the students from day one," said Paul Bird, co-director of the Park Players. "grow into their characters, learn new things, develop characters and become stronger and stronger actors from day one," said Paul Bird, co-director of the Park Players.
Two remaining performances of "Chicago" are slated for Friday, Nov. 18 and Saturday, Nov. 19 at 7:00 p.m. in the newly renovated Gloria Logan Auditorium located at Salem High School. Tickets can be purchased for $12.00.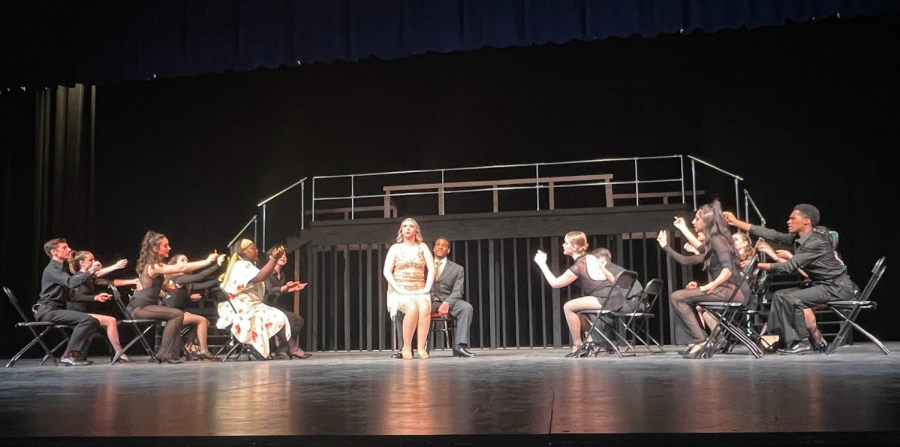 Leave a Comment
About the Contributor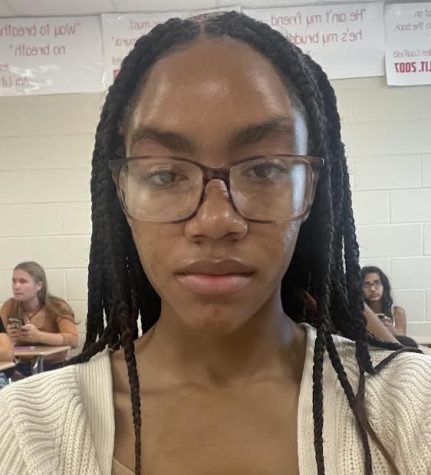 Sloan Shackelford, Social Media Co-Manager
Sloan Shackelford is a Plymouth junior with an uncontrollable passion for writing. Starting in second grade, she began writing short fictional stories...