"Taylor Swift: The Eras Tour" ticket fiasco leaves millions of fans upset
Millions of Taylor Swift fans, or "Swifties," were disappointed with Ticketmaster's handling of the sale of the "Taylor Swift: The Eras Tour" tickets, prompting swift backlash and even legal disputes. 
Swift is going on tour for the first time since her "Reputation Tour" in 2018. Since then she has introduced four new albums: "Lover," "Evermore," "Folklore," and her latest, "Midnights." She has released 10 studio albums and two re-recordings, amassing over 81 million monthly listeners on Spotify in the process. Following the release of "Midnights," Swift held the top 10 songs in the BillBoard Top 100 in November of 2022. 
During the Ticketmaster verified presale ticket sales, fans complained about the numerous website crashes due to the unexpectedly high traffic. They were often sent to the end of the queue line due to glitches, forcing them to wait for hours to obtain tickets. Issues continued through November 15 and well into the next day, leaving the Capital One presale to the same fate. 
Kavya Keshavamurthy, Plymouth senior, recounted her experiences while comparing the process to "The Hunger Games." 
"I was supposed to get a boosted fan because of a previous purchase, and that actually ended up putting me into the back of the line," said Keshavamurthy. "For the Capital One presale, I was not even able to get in."
On November 17, Ticketmaster announced that the general sale set to take place that Friday would be canceled due to "extraordinarily high demands on ticketing systems and insufficient remaining ticket inventory."
As a result, Swifties are teaming up to sue Live Nation.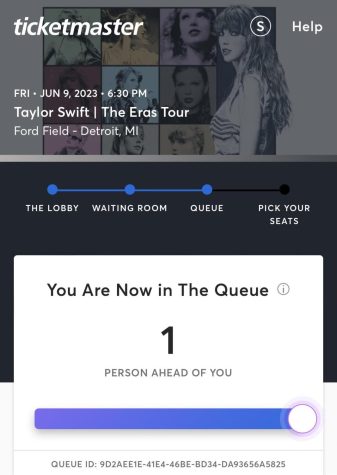 A group of fans filed a class-action lawsuit against the company for violating California's Unfair Competition Law because of their "misleading advertising" and unfair practices, alleging that the company holds a monopoly on ticket markets. Plaintiffs claim that the platform engages in actions such as price discrimination and price fixing, practices illegal in California. 
Fans took their anger onto social media, lashing out against TaylorNation, Swift's management team, and Ticketmaster for their lack of proper management. They also blamed the artist herself for remaining silent throughout the situation. 
Swift later released a statement on her Instagram story apologizing to her fans and stating that it was "excruciating for me to just watch mistakes happen with no recourse," as Ticketmaster had been confident with their ability to handle her large fan base. 
The artist has become one of the largest and most influential names of the industry, and she is very popular among P-CEP students. Some students such as Muneeb Mahmood, Canton senior, have gone so far as to write college essays about Swift.
"Knowing that someone with a life that seems perfect also struggles with some of the same issues I do makes me feel not so alone," said Mahmood. 
Due to the enormous following of the artist, the situation has attracted attention from the government toward the music industry.
Representative Alexandria Ocasio Cortez, D-N.Y., tweeted about the situation saying that Ticketmaster's merger with LiveNation "should never have been approved" and that they should "break them up" because the company contributes to the unfair structure of an oligopoly.  
The United States House of Representatives Energy and Commerce committee has requested a rundown of Ticketmaster's internal issues that caused the conflict, and the United States Department of Justice has also allegedly launched an internal investigation into the company and its practices. 
The company has received backlash for allowing resellers to take advantage of desperate fans, selling tickets exponentially higher than their original price. 
"There are people, scalpers, who specifically buy tickets so that they can price them up and sell them at extraordinary prices because they know people will buy them," explained Keshavamurthy. "It is especially frustrating because it is illegal based on Ticketmaster's policies to price tickets so high compared to what they are supposed to be, but Ticketmaster does not enforce that all."
Fans have not given up on getting tickets closer to the date of the event, yet they remain skeptical for change to occur within the music industry. 
"I think it's great, but I'm not sure how well that will work out," said Misri Modi, Plymouth senior. "Historically, monopolies have always won. But I applaud [the fans]."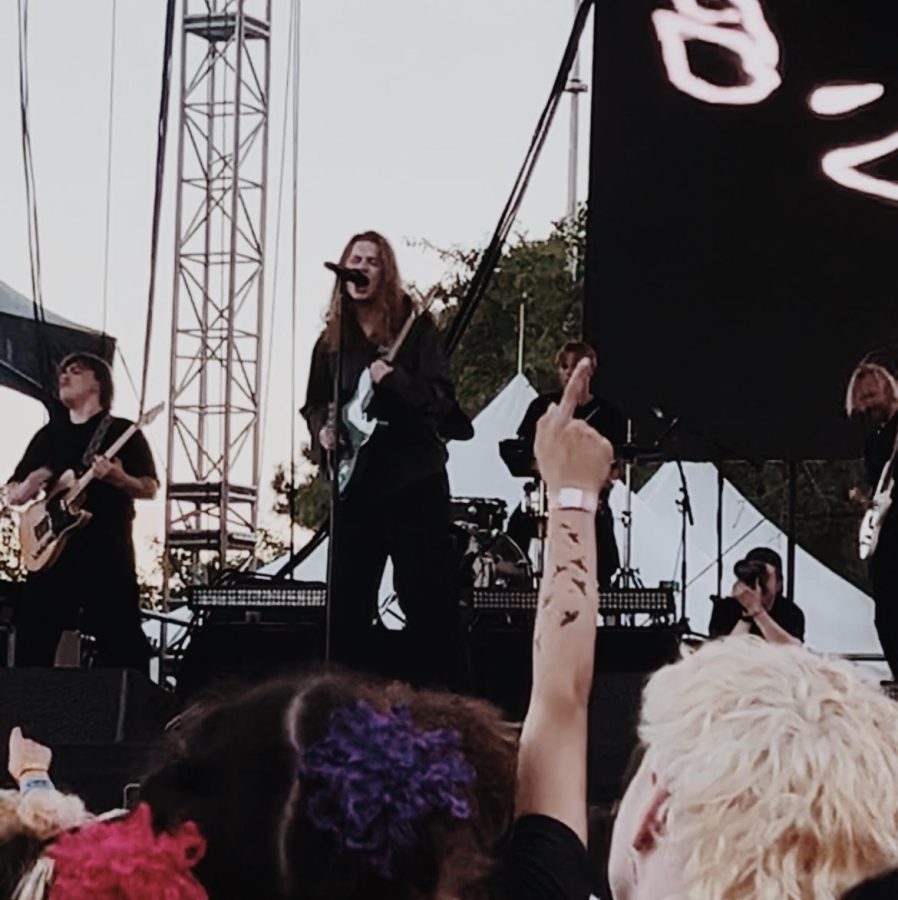 Leave a Comment
About the Contributor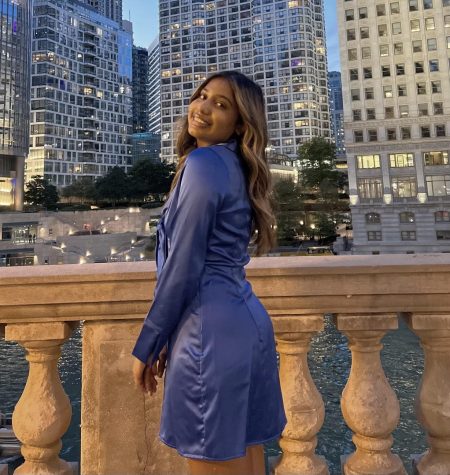 Sanjana Madapa, Feature Correspondent
Sanjana Madapa is an International Baccalaureate senior at Salem High School. She is a member of the varsity lacrosse team and the captain of the Plymouth-Canton...