Are You IGOR For More?
We all know and love Tyler, the Creator for his six full length albums including his fan favorite, "Flower Boy." I've been listening to Tyler long enough to appreciate the style of his music, which really can create a whole new world for you. I have also grown to love his clothing brand, "Golf Wang." Even though it's expensive, I still love thinking I can buy everything off the website.
What I like most about "IGOR" are the transitions from song to song if you listen in order. For me, albums like that create a story in my head. Some music listeners may not like Tyler's freestyle rap songs, but others love and support him with every song he puts out.
Let's take a closer look into "IGOR." One of my favorite songs is "EARFQUAKE," featuring Playboi Carti. I think this song is my favorite because it reminds me of his last album "Flower Boy" with a soft beat, then going into a deeper beat with Carti. One of the best lines from the song is, "Don't leave, it's my fault because when it all comes crashing down I'll need you." I don't know why this hits so hard for me, but just everything about the song takes me to another universe.
"I THINK," is another favorite of mine. I can be driving and this song will play and I just start to dance. Even while I'm writing this I'm listening to this song dancing and singing. If you ever need a good sporadic dance song, this is totally the way to go.
Tyler has amazed all of his fans with this album and has amazed me too. I will be listening to "IGOR" all car rides I'm taking and need to jam out. In my honest opinion, I rank this album a 9/10. This album will still be ranked #1 over all of his others. Yes, I know "Flower Boy" was great too, but IGOR just makes me want to dance to every song on it.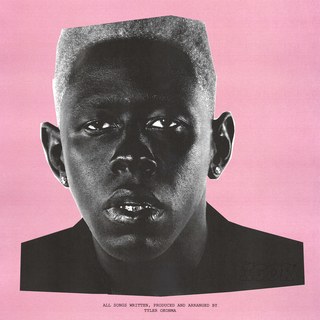 Leave a Comment
About the Contributor
Olivia Blackburn, Copy Editor
Olivia Blackburn is a junior at Plymouth High School, and a Copy Editor and Sports Reporter at The Perspective. Her hobbies include playing Plymouth Junior...