Michigan could have a blue trifecta for the first time in decades. What would that look like?
The Michigan Senate has been held by Republicans since 1984, but the 2022 election cycle gives Democrats the first real shot in over a decade of being able to flip the chamber, which currently consists of 22 Republicans and 16 Democrats. If Democrats are able to win their fabled trifecta, what would happen?
In the event that Michigan Democrats win back the legislature and hold on to the governorship, legislative priorities for the party could start passing quickly.
Democratic state Senator Rosemary Bayer, who is currently running for re-election against Republican Northville Township Treasurer Jason Rhines in the newly-formed 13th district, explained how quickly laws could begin changing. 
"Passing bills doesn't actually take that long if they are already prepared," said Bayer. "There is a process that has to happen, and you can only do so many things in so many days, and there has to be a certain time frame between different steps of the process." 
Despite this, Bayer outlined what could be accomplished on the first day of a fully blue Michigan.
"Some of [the agenda] is just repealing things that the Republicans put in place, which we can accomplish right away. For example, we can fix the abortion issue on the first day," said Bayer.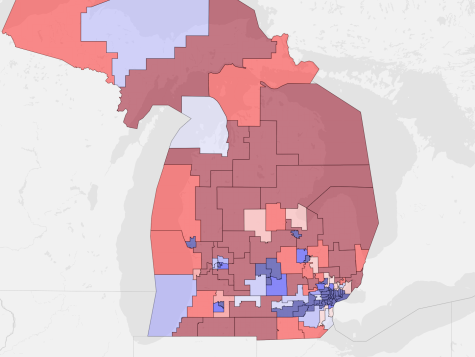 A law outlawing abortion, last amended in 1931, is still on the books within Michigan despite being declared unconstitutional by a state judge in September. The law could theoretically be reinstated at any point by the Michigan Supreme Court. 
 "There are things like [repealing the 1931 law] where we already wrote the legislation, and passing it is just a matter of getting it on the legislative schedule," said Bayer. "Other goals, such as repealing some of the right-to-work laws and allowing labor unions to use past laws for processes like collecting dues and voting, are pretty straightforward as well." 
In American government, majority party leadership is responsible for setting the legislative floor schedule and determining which bills get committee hearings and floor votes. As a result, bills that the majority leadership are opposed to will often never even receive a vote, let alone be passed into law. 
Bayer went on to elaborate what else the party would like to see passed.
"There are a lot of things having to do with labor and support of collective bargaining, many things with civil rights and a number of things with education," said Bayer. 
On the topic of education, Bayer expressed interest in reforming the current punishment-oriented educational system. 
Many factors in the school system — teacher evaluations, student grade placement and school budgets to name a few — are based on standardized testing scores, with monetary punishments arising if certain state standards are not met. 
"It's a ridiculous system, and there are a lot of things that need to literally be fixed," said Bayer.
Bayer also expressed support for expanding school mental health-related services. She would like to see each school get its own mental health clinic with a licensed mental health professional where students would be able to seek out free, quality help.
Voters will decide what party controls the state on Tuesday November 8, 2022. The Perspective will be offering live election forecasts for races around the state and nation on The Perspective Instagram page. 

View Comments(1)
About the Contributor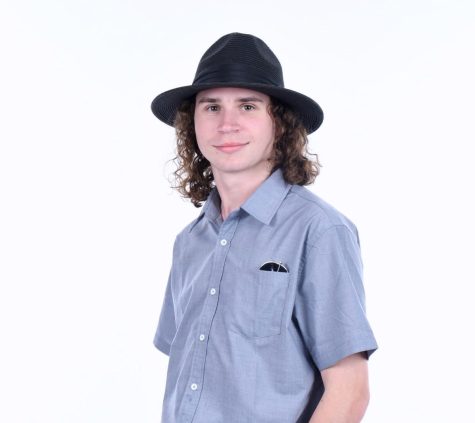 RJ Doroshewitz, Editor-in-chief
RJ Doroshewitz is a senior at Salem High School who has a wide variety of interests. In the fall, he'll be attending George Washington University in downtown...